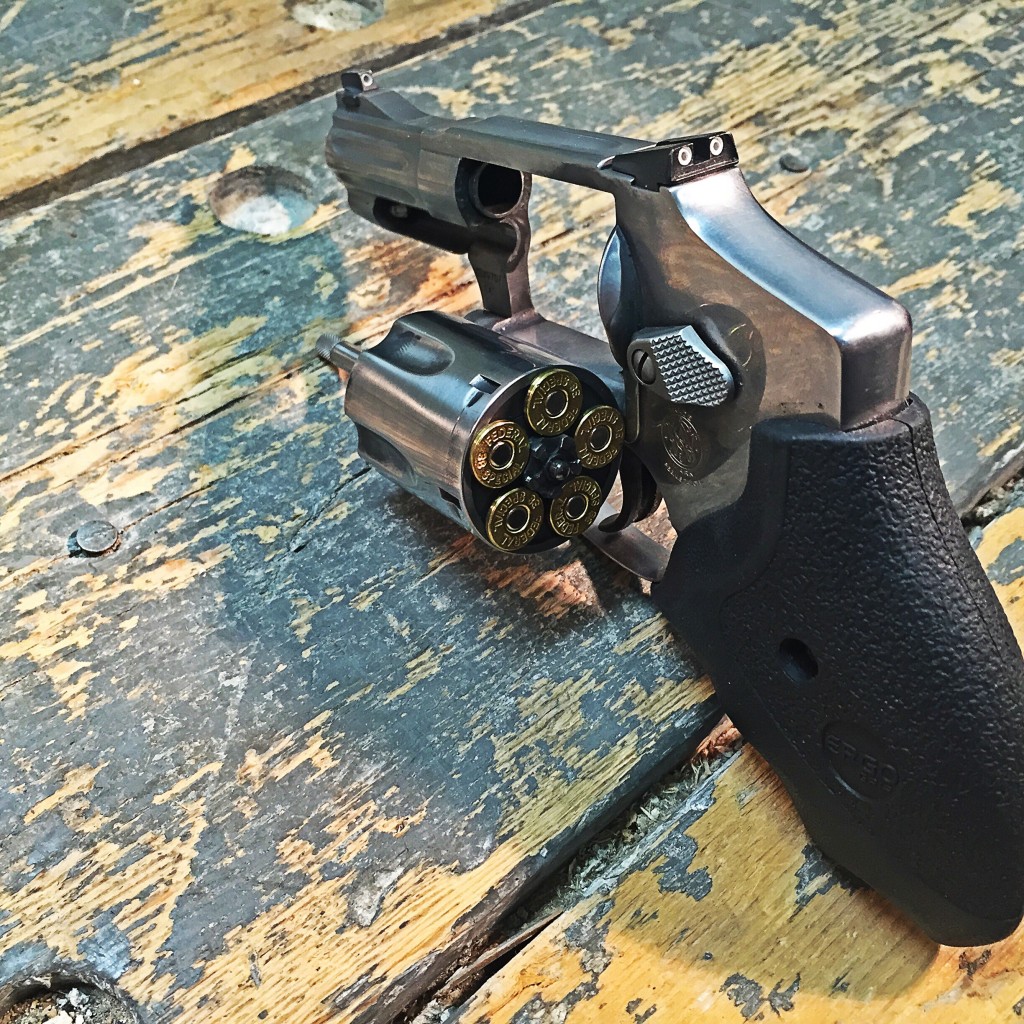 I have talked about this gun a lot on the blog, and there's a good reason for that. It's a really good gun. It's probably one of the best examples of a carry revolver that you can buy right now; although it is too heavy for pocket carry. But it's great too shoot, and so long as you have a quality holster, you're in good shape. Of course, the best thing about this gun? No lock.
Personally, the lock issue gets overblown a lot, but at the same time there's a genuine appeal to having a gun without the S&W interal locking system. I don't have a problem with the lock…but I'd rather have guns without it, all things being equal. But we should focus on the really great stuff about this gun, like the sights. More small carry revolvers should come with night sights, and in fact this is the only one of my small carry guns that doesn't wear Crimson Trace laser grips, because it has three dot trijicon night sights on it. They're great! #tonythetiger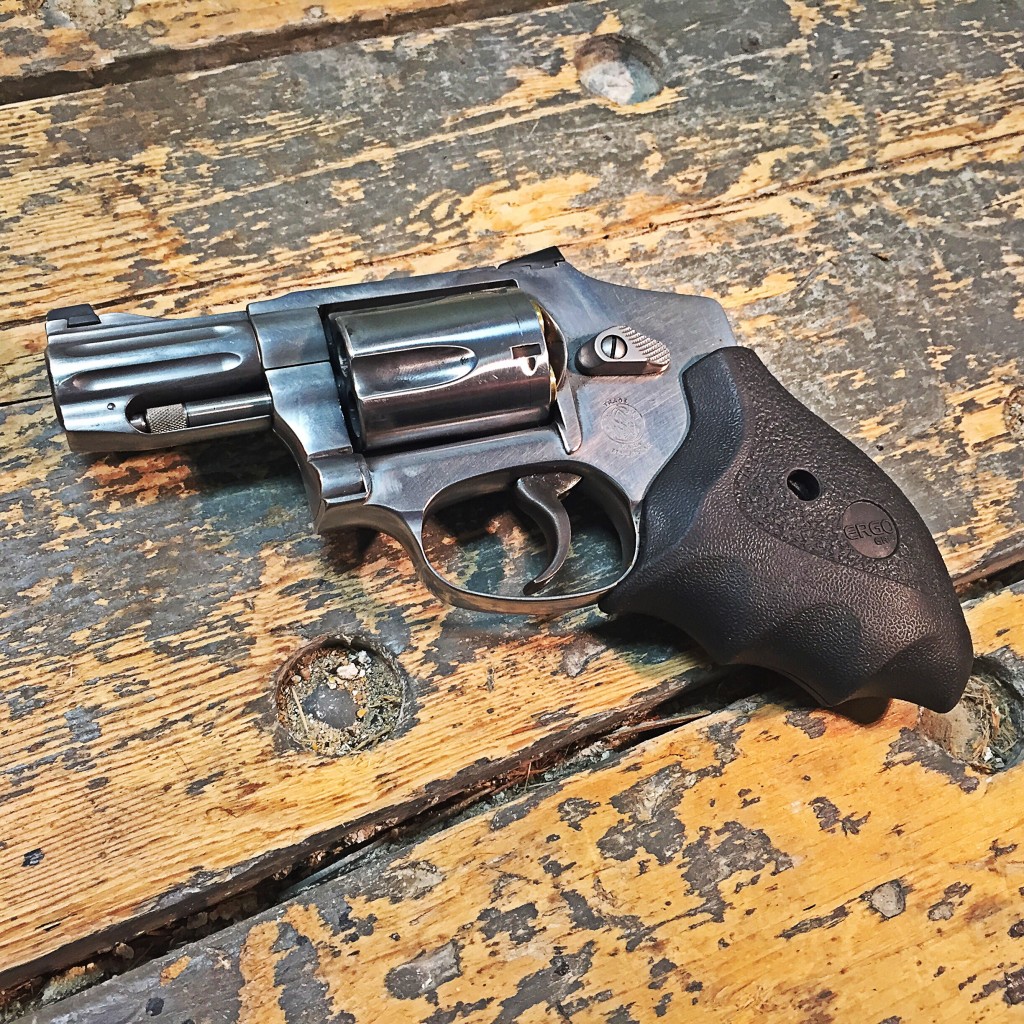 The trigger has an apex j-frame kit in it, which means it's also pretty excellent. It's exactly 8 pounds, with a nice positive reset. The gun is also cut for moonclips, which I'm rather "meh" on in a carry gun. I don't use them for carry or for my reloads, so it's a feature that the gun doesn't really need, in my opinion. But some people like that sort of thing, I guess. In my opinion, moonclips are reserved for competition guns, not carry.
This gun gets carried a lot. It's my default belt gun for when I want something that's easy to conceal and good to shoot, it sights by my nightstand along with a flashlight, it's just a great little gun. Yes, I know carrying a j-frame will get me killed by ninjas, but I'm carrying the BEST j-frame ever, so I try to not worry about it.