How are my boys?
These are some of the last words of Alwyn C. Cashe; an African-American cut down in the prime of his life. He died in 2005, and outside of a very small community, very few people have heard of him. That's because Alwyn wasn't just a man, he was Sergeant First Class Cashe of the United States Army, and he gave his life in the service of his country. When he asked "how are my boys" in the hospital, he was asking about his men, the soldiers he pulled from a burning vehicle. As a result of the burns he suffered rescuing his men, SFC Cashe died in November of 2005. He was awarded the Silver Star posthumously for his actions, and there is currently a campaign to get his medal upgraded to the Medal of Honor, which I believe he justly deserves.
Wenjian Liu and Rafael Ramos
Again, many people don't know these names. However, if you follow the news, you may have heard of the two NYPD officers that were brutally murdered this past week. Their names were Wenjian Liu and Rafael Ramos. I doubt that we'll see vigils in their honor, and there will be no Twitter hashtags of #asianlivesmatter or #hispaniclivesmatter – because Liu and Ramos were cops.
This is the awful hypocrisy of #blacklivesmatter and the surrounding protests. Because it would seem that Orwell was right – some animals are more equal than others. I want to be very clear here though – racism is still a problem in this country, and it is something that needs to be addressed. But in many ways, hashtag activism has ruined the real activism. By focusing the protests and the outrage on isolated incidents it glosses over the larger problem of racism in America and at the same time diminishes the contributions of Americans who also happen to be minorities.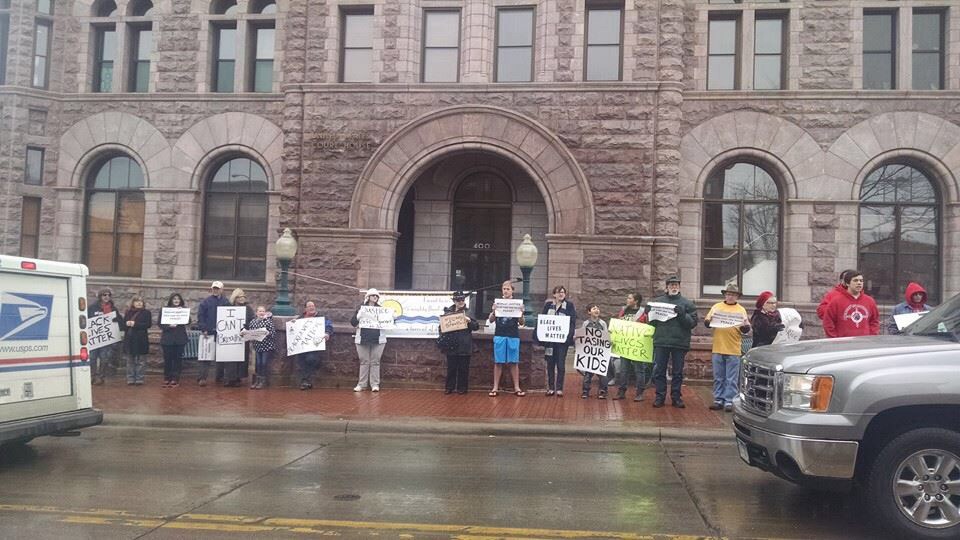 Not too long ago in Sioux Falls, some of our locals held a protest about Black Lives Matter. Aside from the obvious irony of a bunch of middle-class white people protesting racism, what boggles the mind is the short sightedness of all of this. 19 people showed up for 45 minutes on a Saturday, and then went back to their lives. There's no effort there, no real work to affect change. That's the symptom of hashtag activism and the problem. It's about feelings instead of doing. It's writing on Twitter about how bad poverty is, but not volunteering to work in a soup kitchen. It's complaining about rape culture, but being anti-gun.
I want to bring this back to SFC Cashe. He gave his life to save his men, and to the end his thoughts were on the well being of his soldiers. He didn't care if they were black, white, Hispanic, or any other race. Simply that they were his soldiers, his responsibility. We could all stand to learn from the example of a man who paid the ultimate price for others.