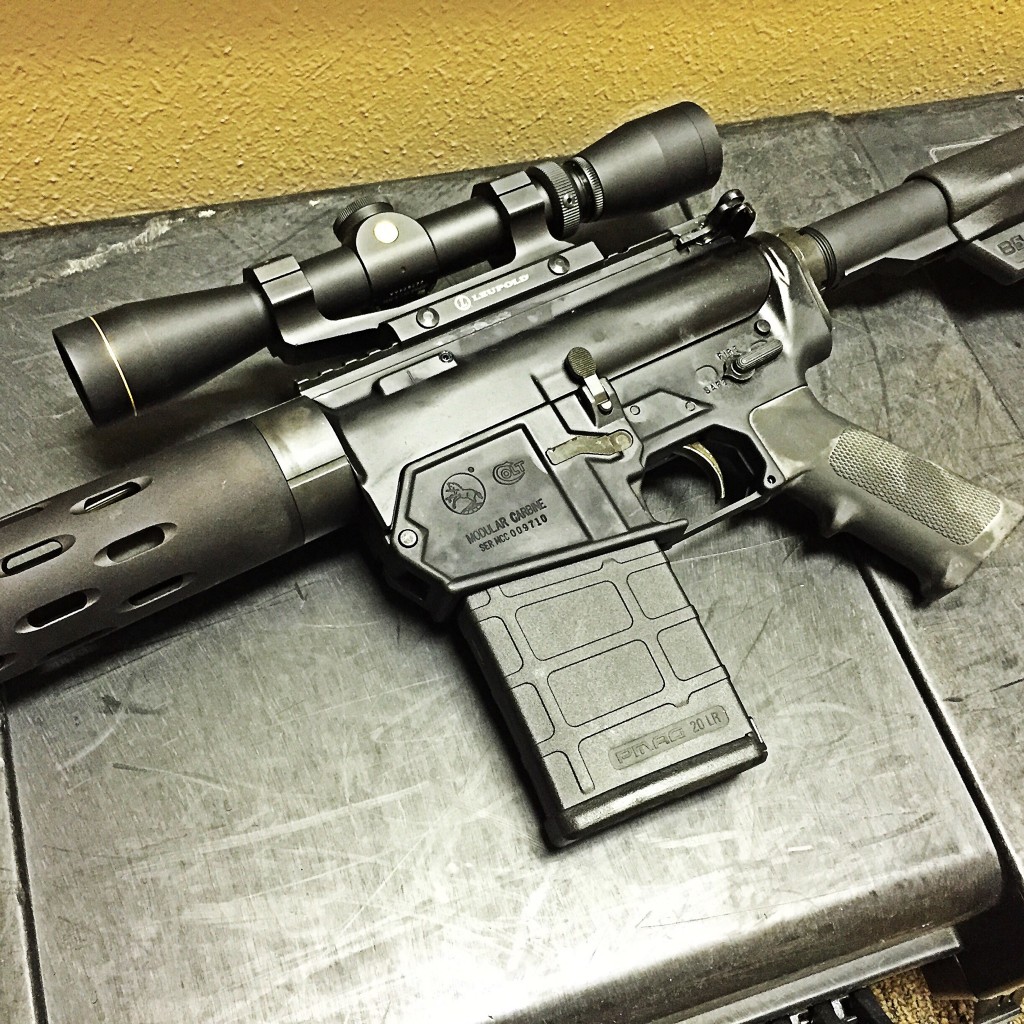 Colt sent me their new MARC 901 rifle, this is a the .308 Winchester AR platform that Colt has been working on. This model is the AR901-16S, and it's pretty awesome. There's only one problem: It's like 5 degrees (real degrees, not those silly communist ones) outside, and there aren't any indoor ranges in town that will let me cook off a .308 round. The struggle, as I said, is real.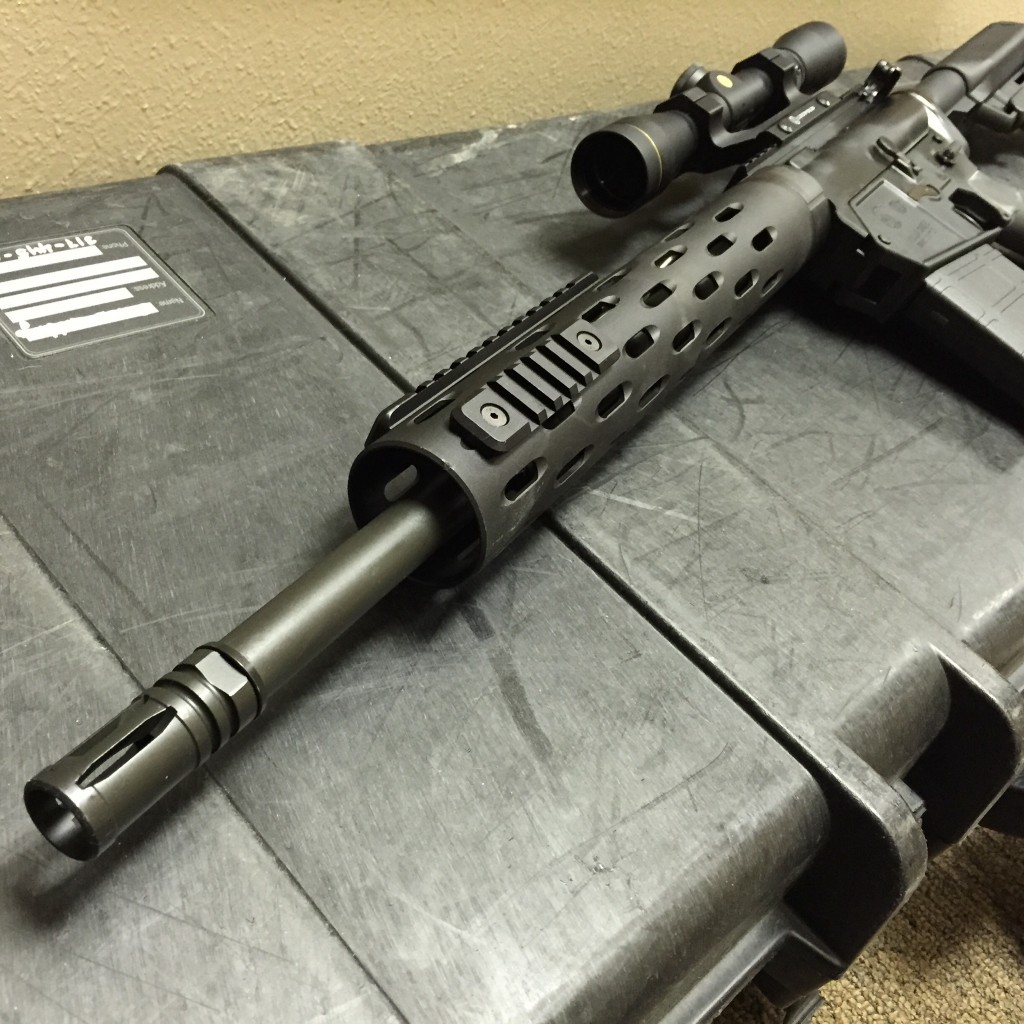 Now, here's some actual information on the rifle. This model has a 16 inch heavy chrome-lined barrel, a B5 systems SOPMOD stock, the same handguard used on the Colt Competition rifles, and uses MagPul 20 round .308 magazines. The 16S model I have does not come with iron sights, so there is a very good chance this model will have the excellent Troy offset BattleSights added to it shortly. Right now our test gun is topped with a Leupold 2-7 power scope, and I can hear it sitting behind in the office. The gun and scope are saying "Caaaaallleeeeeebbbbbb…take me to the raaaaaaaaaaaaaaaange…so we can go kill coyotes…….it'll be fine, weather is okay for shooting…take me to the raaaaaaaaaaaaange"
If it gets above 20 I'm going to.