In case you live under a rock, I'm going to introduce you to a term that's been going around the internet: mansplain. Actually, because I'm feeling awfully lazy this morning, I'm going to copy/pasta the Urban Dictionary definition without linking to Urban Dictionary:
to delighting (sic) in condescending, inaccurate explanations delivered with rock solid confidence of rightness and that slimy certainty that of course he is right, because he is the man in this conversation

Even though he knew she had an advanced degree in neuroscience, he felt the need to mansplain "there are molecules in the brain called neurotransmitters"
Anyway, that's mansplaining. It's basically talking down to someone who's equally or more qualified than you because you're so sure of your opinion based on things that don't matter, in this case gender. In the online gun community, there's an equally annoying habit: graysplaining.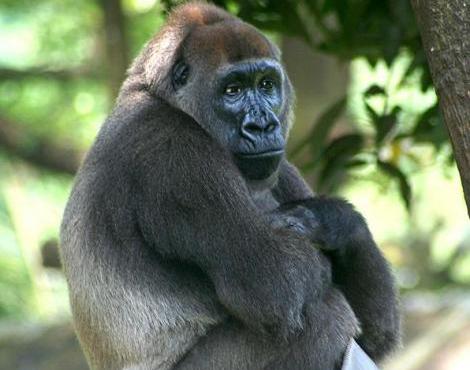 What's graysplaining? Ever since Jeff Cooper died, a horde of old fuddy-duddies have attempted to fill his shoes as the Thoughtful Old Man of the Internet. They've mostly failed, but what they have accomplished is creating a ton of content that is based around the premise that "I'm old, and therefore I'm right." Here's some graysplaining for you:
I've watched even highly-trained and experienced shooters forget to deactivate the safety on their autopistols when faced with a new and distracting shooting challenge. I've also seen them forget to activate that safety and negligently discharge their guns. These aren't people who are new to the guns, either. I'm talking about people with hundreds of hours of formal training, some of them police officers who are tasked with training their fellow officers. The more complicated something is, the easier it is to forget something when you're distracted.
There's the implication in the quoted piece that the author, in his infinite wisdom, will not make these mistakes, because he is speaking from high atop Silverback mountain, stroking his ancient beard of wisdom. Never mind that at times his "wisdom" runs counter to the actual experience of people, that's not how it was done "in his day." Silverbacks aren't really that bad, once you learn to recognize them. They can even be kind of useful if you're looking for information on TTPs from 1973. So to make things easier, here are Gun Nuts Three Steps to Spotting a Silverback.
1. Name dropping people from the previous millennium: "Well, when I was training with Jeff Cooper we did things this way."
It's just a version of the old appeal to authority, where the ancient silverback will attempt to defuse disagreements by trotting out the names of people who were relevant 30 years ago. Now before you crucify me for impugning the great name of Jeff Cooper, I think his writings on mindset and awareness are just as valid today as they were when he wrote them down. We've definitely moved past Weaver though as the most effective way to get a pistol into a fight.
2. Point-shooting.
I'm serious! The most dedicated advocates of point-shooting are always graysplaining how "Col Applegate" did it this way. Regardless of the fact that when Applegate formulated his methods of point shooting, guns has sights on them that could be best describe as "vestigial". The vast majority of point shooting advocates will sit there, stroking their beards and talking about WW2 combatives.
3. Dismissing any experienced opinion that runs contrary to theirs.
This one is my favorite. I've literally seen old fuddy-duddies dismiss the experience and observations of cops, soldiers with multiple deployments, and even civilians who've been in actual shootings. Because those people aren't old enough to really know, I guess. It's insane. But it's also hilarious, because they get shut down pretty quick.
So there you go, three simple steps to spot a silverback. Watch for it, learn to laugh at it. If you see some guy talking down to other people on the internet because he's clearly the old voice of wisdom, the self-anointed successor to Jeff Cooper, you've seen a Silverback. If you have any examples of graysplaining, feel free to drop them in the comments!