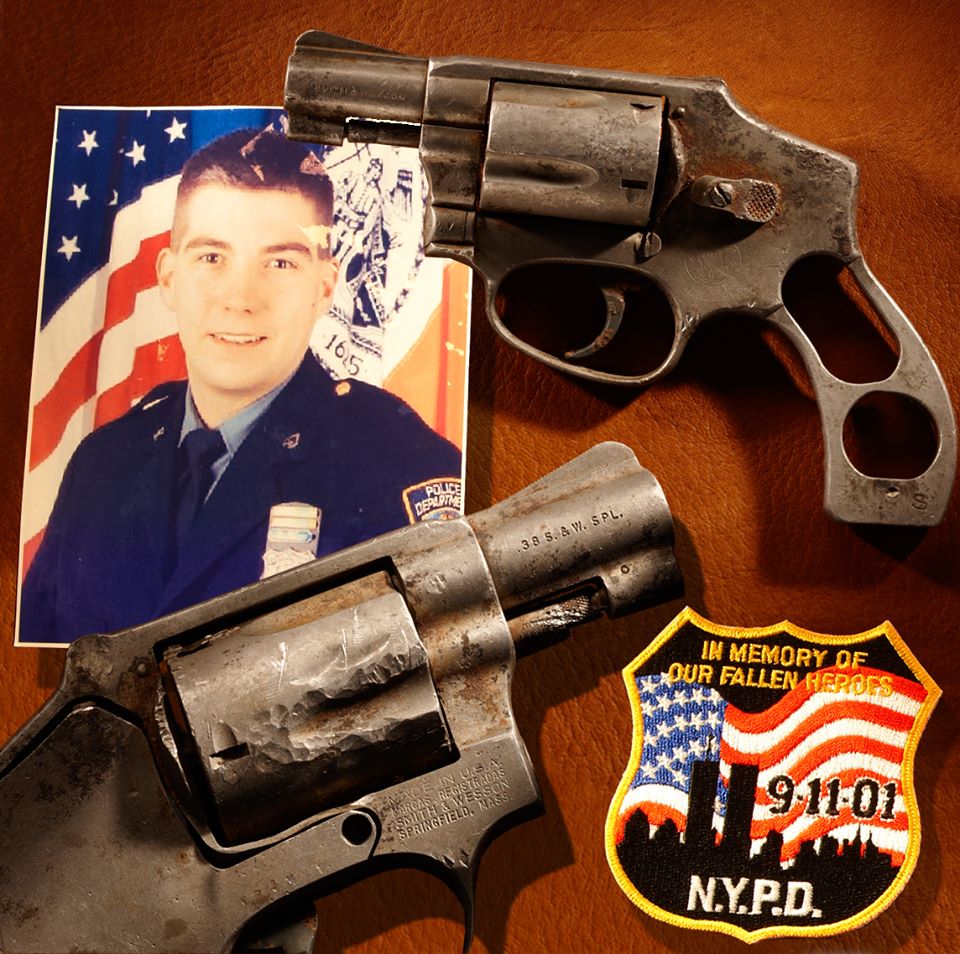 The NRA Museum has a unique S&W model 642 on display. It's the model 642 carried by NYPD police officer Walter Weaver as he went into the North Tower of the World Trade Center on September 11, 2001. Officer Weaver died trying to evacuate citizens trapped in a burning hell unleashed by vile bastards intent on the destruction of Western Civilization. Much gets said on the internet about the militarization of police and use of force issues, but none of the rioters or complainers ever seem to mention the Walter Weavers out there who will literally run into a burning building to try and save the lives of innocents.
Officer Weaver didn't make it out of the World Trade Center alive, but his scarred, charred little J frame made it out to serve as a marker of what separates the protectors from the predators. The nitwits looting stores and claiming the police are worse than terrorists are contradicted by the silent testimony of this little gun. Some men want to set fire to the world. Some men will brave the fire to stand for what's right…even if it costs them everything.
If you can visit this little revolver in person, I encourage you to do so. And say a little prayer of thanks for the man who carried it into harm's way.