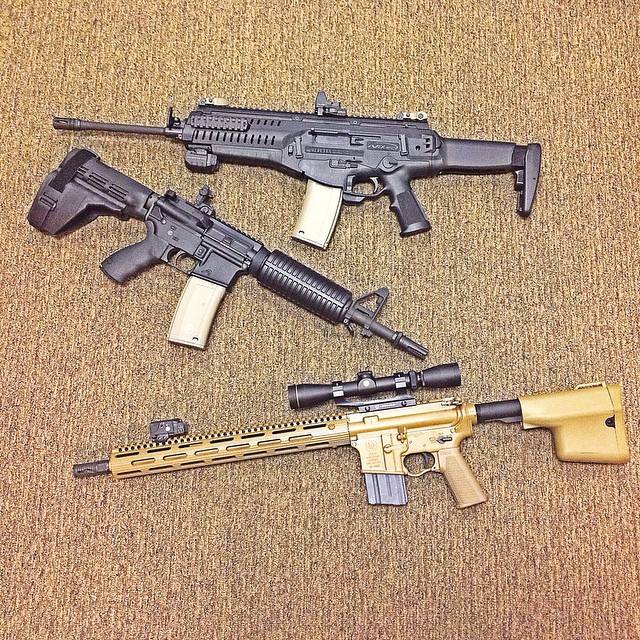 Yes, technically one of these is a pistol. But they're all awesome. Top to bottom:
Beretta ARX-100: Trijicon RMR, Troy BattleSights, Crimson Trace Railmaster, Troy Battlemag
SB15 pistol: DPMS upper, Magpul rear sight, Troy Battlemag, Colt BCG, Aero Precision lower
Troy Defense Lamb Carbine: Leupold 2-7 power scope, sexy 20 round mag
Mmmmm carbines.