MAUMEE, Ohio (August 8, 2014) — The Scholastic Shooting Sports Foundation has contracted with the World Shooting and Recreational Complex (WSRC) to hold its National Team Championships at the Sparta, Illinois facility through 2017. Ben Berka, SSSF President and Executive Director, and Art Ashbrook, WSRC Executive Director, signed the agreement recently to formalize the three-year extension of the foundation's relationship with the complex.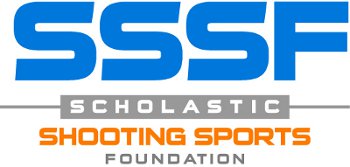 "We are pleased to call Sparta 'Home of the SSSF National Championships' and look forward to meeting our SSSF extended family there each year during the second full week of July," said Berka. "The Illinois Department of Natural Resources staff at the World Shooting and Recreational Complex are great to work with and are committed to working together with the SSSF to accommodate our growth, both in numbers of participants and in the diversity of events we are offering."
WSRA's Ashbrook echoed those sentiments. "The World Shooting and Recreational Complex and the IDNR are extremely pleased by the commitment of the SSSF to hold its National Championships here for the next three years, and hopefully for the next 100," said Ashbrook. "We think we work very well together, serving the community and young shooters alike."
More than 10,000 people came to Sparta for the 2014 Scholastic Clay Target Program National Team Championship and Scholastic Pistol Program Junior/Senior National Championship at the WSRC in July, including approximately 2500 shooters, plus coaches, family members, and other supporters.
The Scholastic Shooting Sports Foundation (SSSF) is responsible for all aspects of the Scholastic Clay Target Program (SCTP) and Scholastic Pistol Program (SPP) across the United States. SCTP and SPP are youth development programs in which adult coaches and volunteers use shooting sports to teach and to demonstrate sportsmanship, responsibility, honesty, ethics, integrity, teamwork, and other positive life skills.
SCTP was developed as a program of the National Shooting Sports Foundation (NSSF) until the SSSF was created in 2007 to operate the SCTP. In 2012, SSSF created the SPP and became the managing foundation of both programs.
For more information about SSSF, visit www.sssfonline.org. To learn more about the World Shooting and Recreational Complex, see www.dnr.illinois.gov/recreation/wsrc.