If you have considered carrying a firearm for the purpose of self defense, at some point you have likely encountered the concept of civil liability for a legitimate use of force in defense of yourself or others. The criminal and civil court systems in our nation function very differently and operate on very different standards. In a criminal trial the jury is supposed to use a "beyond a reasonable doubt" before they assign criminal guilt. In a civil trial, however, the standard is the "preponderance of the evidence" which basically translates into the jury believing that it's more likely that the charges levied against you are true than they are untrue. As a means of illustrating the difference between these two standards of proof (and probably not one endorsed by legal scholars or your local bar association), think of the standard in a criminal trial as being 99% certainty that the accused is guilty of the charges before a juror can vote for a guilty verdict. In a civil trial it could be convincing jurors to a 51% certainty that the plaintiff's charges are true.
In 2012, 19 year old Dante Williams and 30 year old Jawan Craig walked into a Waffle House restaurant in Spartanburg South Carolina intent on committing armed robbery. The two men were dressed in black from head to toe with jackets that had hoods which were being used to hide their faces. Both men were wearing gloves. They entered the restaurant with guns already drawn and as soon as they were in the door immediately began pointing their weapons at the patrons and staff of the restaurant. One patron happened to be armed, and when Dante Williams moved towards him (presumably to demand his valuables at gun point) the patron pulled his legally carried concealed weapon and opened fire, mortally wounding Dante Williams. Williams' accomplice attempted to flee and ended up in a brief struggle with the legally armed patron
(who was trying to detain him) before managing to escape.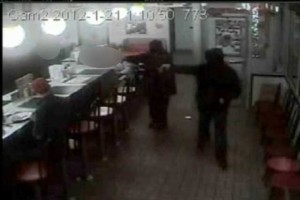 On the face of it, it seems like a pretty cut and dry act of self defense. There's no question of mistaken identity. The late Mr. Williams was, in fact, in that Waffle House with a gun in his hand committing armed robbery and aggravated assault every time he pointed his weapon at an innocent person. Facts, unfortunately, aren't always the sole concern in a situation like this. Mr. Williams' family is on the war path making every allegation under the sun and essentially demanding that the legal system punish the man who shot Dante in one way or another. Like everything else in America that has nothing to do with race, a lot of people are interested in making it about race. The local chapter of the NAACP had a special meeting on self defense laws where people showed remarkable ignorance of even the basic concepts of self defense and indeed of this particular incident.
The father of Dante Williams was at the meeting said: "As (the shooter) got out of his seat, as he stepped, he was shooting. He never said 'stop'. He never said 'hold up.' He never called anyone, so I want to know how y'all can sit here and say that he was trying to hold someone."
They can say that because as the video clearly shows, the legally armed patron did, in fact, try to detain the robber who was still on his feet…Jawan Craig. Contrary to what Mr. Williams' father seems to think, laws on self defense do not require the good guy…you know, the guy who was eating dinner before having a gun stuck in his face…to give the criminal actors a chance to surrender before firing his weapon. No sensible person can argue that you should be legally forced to talk to somebody who has a drawn gun. The legally armed patron was facing a doozy of a situation. He was outnumbered and out-gunned. There was absolutely no moral, legal, or tactical reason to expect him to invite the two criminal assailants to a gunfight. He did the right thing by shooting when he did.
I know, I know. Somebody out there is saying "We ought to require people to at least try to use verbal commands before just letting them shoot somebody!" but that somebody is a damn fool. Consider this little item where a legally armed good guy waiting in line in a Burger King witnessed an armed robber pull a gun and aim it at the person behind the cash register. The good guy trying to be a good guy, approached the guy from behind and ordered him to drop his gun. The bad guy spun and started shooting, seriously injuring the good guy. Someone who is already committing a violent felony isn't entitled to know that his victim or a third party coming to the aid of his victim is about to open fire.
The bad guy uses up all his chances when he sticks a weapon in the face of an innocent person. He's committed a criminal act and he's threatening them with lethal force. At the point where he is threatening another human being with death or grave injury (by, say, pointing a gun at them) he has given anyone he's threatening every legal and moral right in the world to shoot him dead on the spot. That's reasonable.
Families of criminals injured in a legitimate act of self defense aren't always reasonable.

It's a refrain you hear over and over again in the aftermath of these incidents. The criminal assailant is painted as a good person who was acting out of character and didn't "deserve" to die over whatever particular criminally violent act they committed. To borrow a quote from Clint Eastwood, "deserve" has nothing to do with it. In the moment where you're attacking a little old lady with a hatchet it doesn't matter how many little old ladies you helped across the street last year, whether or not you were on the honor roll, or if you loved to dance. You are threatening the life of an innocent person and they're well within their rights to use lethal force to put an end to it.
Mr. Williams' family mentions seeking "other legal action" because they're ticked off that the guy who defended himself from two armed robbers wasn't charged with a crime. Objectively they have absolutely no case but that doesn't necessarily preclude them from filing a lawsuit and forcing the man who defended himself against the criminal assault of their relative from having to now defend himself in court against their attempt to use the legal system against him as a weapon not unlike the weapon Mr. Williams used in the initial assault.
Nobody who manages to win a fight against a couple of armed criminals committing a violent felony should face the prospect of the legal system they pay for and actually give enough of a damn to obey being used against them. Mr. Williams' family, and anybody else too blinded by their own grief to admit the plain truth of the matter, shouldn't have "other legal action" to even consider in a situation like this. Even Mr. Williams' family admits he was in that Waffle House as a part of an armed robbery. Yet they still think the guy who defended himself against it should be behind bars or made destitute for having the unmitigated temerity to defend his life against a couple of armed felons.
Their feelings would make for horrible social policy. Legitimate acts of self defense like the one which took place in that Spartanburg Waffle House shouldn't leave the intended victim(s) vulnerable in civil court. Increasingly those hostile to gun rights in general have decided to make an issue of self defense laws like those which prevent civil liability in self defense, "stand-your-ground" laws, etc. Those of us interested in preserving the right to self defense need to keep incidents like this in mind to demonstrate why those laws are necessary. So we can drown out those crying "racism" with fact and reason. Social media gives us incredible power to make the reasonable argument and protect our rights…let's use it.