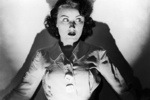 When a tragedy occurs, it is human nature to attempt to reason our way through it. We have all sorts of questions, and everyone of them is valid and reasonable to the mind of their creator. Yet, when I asked, last week, that we assess how the perpetrator of the Overlandpark, KS shootings procured his guns, the response was a virtual sock stuffed in my mouth. Don't misunderstand, my feelings weren't hurt, but it got me thinking, did I just elicit a fear-response? Do we gun owners, literally, fear the question, "How did that criminal get that gun?"
Gun owners are often asked by anti-gunners, what they fear that causes them to need a gun. We find this a ridiculous question because we know that owning a gun is not about fear but preparation. For me guns are a natural hobby because they encompass my need to tinker and create, with my love of the outdoors. I'm sure each reader of this post has a slightly different reason for their interest in firearms, very few of them inspired by fear.
There are, however, certain key terms and questions that seem to strike fear in most gun owners and I think I found one last week. Just so we're clear, asking HOW a person procured a gun, is not always a lead-in to a Second Amendment argument. I have many reasons for asking this question that have nothing to do with creating laws or more 4473s. The main reason I find "how" important is because every criminal who uses a gun, reflects badly on the rest of us gun owners. We shouldn't resign ourselves to the idea that laws don't stop gun wielding criminals therefore we will stop talking about how to stop criminals from getting guns. When we shut down the conversation before it even starts, we miss out on an opportunity to educate and to learn.