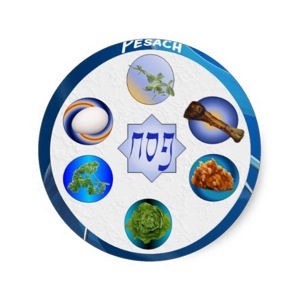 I've just returned from another visit to New York City. I was there to celebrate with my family, the holiday of Passover, the redemption of the Hebrews from slavery in ancient Egypt. The night before we were to begin the festivities, breaking news came over the air waves. Jews had been targeted outside Kansas City. Many questions can now be raised about the man who perpetrated these crimes; Since he had been previously indicted on weapons charges, in 1987, how did he get the guns used in these crimes? As a known white supremacist in the area, why was no one able to prepare for and stop the suspect, prior to his attacks. But as we watched the details unfold, these were not my questions.

I asked my family, "When will our people learn that we are sitting ducks?"
My family didn't argue with me on this. They agreed that there are plenty of groups around America who hate Jews, let alone the world. We know, all too well, that they have acted on this hatred and will act again. I asked them, "are we just too interested in playing the role of the victim to actually get up and do something about this?" My family actually seemed a bit offended by this question. I was glad. I don't think anyone wants to be called a "victim".
They responded, "We always have guards stationed outside our synagogues and community centers…" To this I said sarcastically, "Great! So they can check my purse as I walk in? I am a member/ticket holder to that synagogue, why can't I defend myself while there?" (Of corse this would bring us to the issue of NYC gun laws, and since that was not my point, I changed my approach quickly…)
Jewish law is very clear on the "preservation of life". Killing is wrong, it's in the basic ten. However, a lesser quoted concept that's also in the teachings, is that of self defense. "Halacha", Jewish laws, clearly state that if you know someone is coming to kill you, it is not only your responsibility to prepare, but you should kill him first. Knowing this, I posed the question to my family: Why do American Jews pick and chose laws that eventually put us in harms way? Do we need more proof than a known anti-Semite spraying a Jewish community center with buck shot?
As more information comes out about the crimes in Overland Park, KS and we came to understand that none of the vicitims were actually Jewish, a new question came to my mind: "How can anyone not prepare when we know that there are hate-filled people out there, waiting to attack?"