Those words of wisdom come from former heavyweight boxing champion Mike Tyson, and while he in later life may have encountered some struggles, he is 100% correct about that. To circle back to last week's post on Krav Maga, many people questioned why hold up contact sports like BJJ, american Boxing, or modern MMA as the best options for self defense training. The answer is the same reason I encourage anyone who's serious about their self-defense to shoot competitions. Competition shooting is the only venue where you can test the entire range of your gun handling skills under the stress of a timer, audience, and scoring. It is not a real gunfight, but it is as close as you can probably get short of joining the military.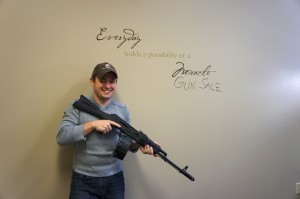 Similarly, while contact fighting in boxing/mma and grappling in BJJ aren't "real" fights, what you get when you strap on the gloves is an opponent who is fully committed to opposing your will with violence of their own. Yes, there are rules – but anyone who has stood in the ring and taken a punch has a much more intimate understanding of violence than someone who has only ever had an instructor teach them walk-through techniques. "Here's how you defend against a reverse bear hug" with a compliant and willing partner, that sort of thing.
That's important. I honestly believe that if you're really serious about unarmed self-defense, you should take classes that involve full-contact sparring (or grappling for BJJ). There is a tremendous amount of personal value in knowing how your body reacts when you take a punch, and knowing how hard you can deliver a punch right back. I'm not saying you should try and win the Golden Gloves, just like I don't think you need to be a USPSA Grandmaster to successful defend yourself. But the value available in inducing stress into your training is huge. If you're not shooting at least 1 or 2 matches, you're cheating your development as a shooter. Similarly, if your unarmed training doesn't involve someone who is genuinely trying to hit you, you're cheating your growth as well. There is some value to be had in working through techniques with a compliant partner – that's how we learn stuff. But if you can't test that stuff out against someone who wants to oppose your will? It's just fancy wrist-lock kata.