The internet is a funny place. This morning, I read an article on Jezebel, a site I normally only read if I want to pressure test my cerebral arteries. The article is written by a woman to explain why she doesn't trust men. It's actually quite sad when you read it, but it also got me thinking about how we teach self-defense tactics. From the article:
[T]his afternoon found me out by the river, choosing a patch of grass near a tree and sitting down to read. As I did so, I took note of the two men hanging out nearby—safe, ordinary guys, I thought.

An hour later, I…put away my book, stood up, wrapped the scarf around my shoulders once again. It was only as I started to walk away that I noticed two faces turning to follow me and caught the words being thrown in my direction. "…Mademoiselle. Excusez-moi, s'il vous plaît."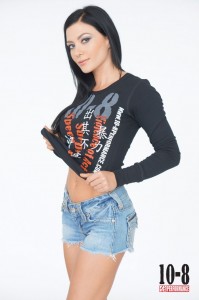 She goes on to call that "Street harassment" which had me scratching my head, because to me it sounded like a Frenchman saying "excuse me, miss." Now, I will accept the possibility that it could have been a trap, and dude 1 could have been laying in the distraction while dude 2 sneaks up behind her with a club. That's a bit far-fetched though, but I do admit that it's a possibility.
The problem that this woman has though has nothing to do with street harassment, it's that she doesn't know how to manage unknown contacts. In her world, everyone with a penis is a possible threat, a rapist in the bushes waiting to lunge out and assault her womanly flower. Can you imagine how stressful it must be to jump to condition orange every time you see a member of the opposite sex? It would be terrible. We spend a lot of time and energy talking about recognizing potential threats, which is a good thing. One of the side benefits of being able to recognize a potential threat is that it's also easier to recognize people who aren't threats.
Yes, the world is a scary place and there are genuine bad people in it that would like to do all sorts of bad things to you. Odds are though that they're not going to politely approach you and say "excuse me" on a sunny afternoon in a public park. We should all keep our guard up, and we should all get training on how to recognize potential threats. Because knowing what a potential threat looks like means that we can relax a little bit and enjoy life since we also know what non-threats look like. As it turns out, not everyone is out to get you. Even if you're a woman.