We awaken this morning in bizarro world. Hilton Yam of 10-8 Performance and Modern Service Weapons has started…shooting a Glock 22. Yes, the Glock 22, the notoriously hard recoiling gun that I've oft derided as "silly" because it doesn't offer an real performance gains over the 17. But his reasoning is solid:
As a full time firearms instructor and trainer, I feel that it is important to have at least one pistol in each of the common LE calibers in order to be able to speak intelligently to their performance aspects. Further, with the current volatile state of the ammunition industry, it is nice to have guns in various calibers so as not to become a victim to supply. I recently burned up a lot of my 9mm, but realized I still had a lot of .40 piled up from when I thought I was going to shoot a lot of Limited and Limited 10 in USPSA. Thus enters this Glock 22.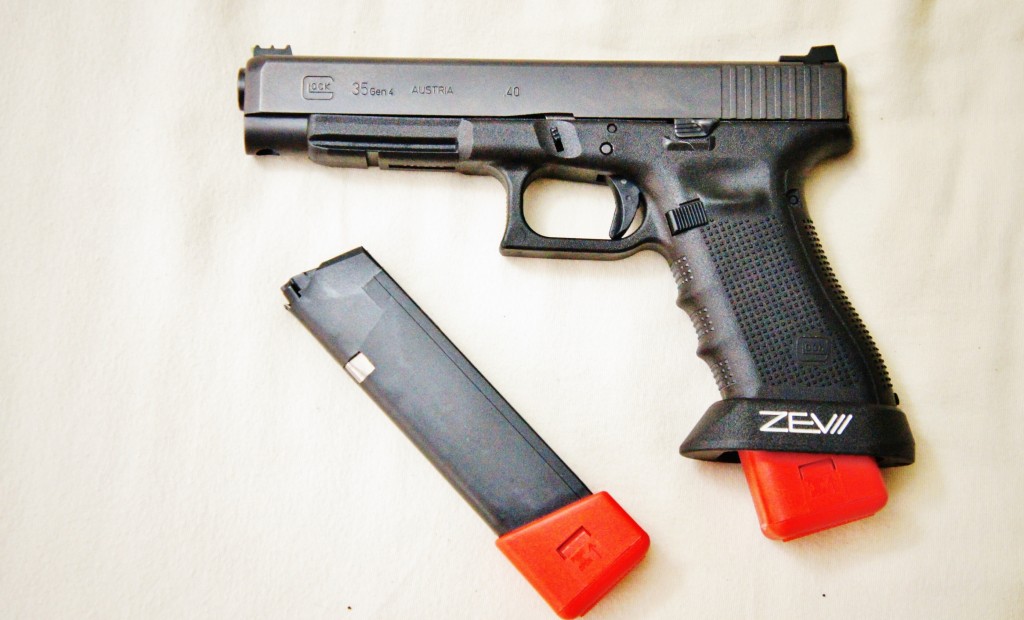 I get where he's coming from, and I generally agree with his premise. I also agree that the Gen4 Glock 22 improves and solves a lot of the issues with the Gen2/3 22s, and with Hilton adding the Glock Tungsten Guide Rod that will soften up the recoil somewhat. My experience with the major caliber Gen4 guns has been with the 35 and the 21, I used the tungsten rod in both of those and it worked very well.
Everyone knows I'm not a big fan of the .40. But I can understand Hilton's reasoning in going with the Glock 22 as a test platform, since it's very likely a lot of his students will be carrying that same gun. Personally, if I had to have a Glock in .40 S&W I'd go with the 35, because I feel (subjective) that the extra slide and barrel length do make the gun a bit more shootable. Either way, 10-8 Performance running Glock 40s still puts us in bizarro world.