I don't normally comment on articles written elsewhere, but there's an article on Cracked I read over the weekend that actually depressed me. It's called 5 Manly Things That Are Going Away Forever, and it discusses how cultural changes are eliminating some of the things that are traditionally considered bastions of "manliness."
What depressed me wasn't that these things are going away, but rather author's gleeful, nearly hopeful tone that they will go away. All these evil, un-PC things like loud cars, red meat, and eewwwww icky war heroes. It's about there that you realize that the author really wants these things to go away, and though he tries to hide it behind a veil of jokes, you can really tell that he views all of these things as "bad."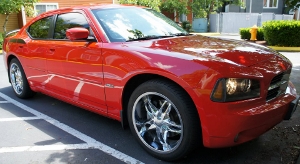 Now, we can discuss at length whether or not the author is right or not that those things are going away. I don't necessarily think he is, but that's not really what we're talking about with this article, or how this connects to the gun culture. Because it does, and it's part of the changing social landscape. The reason that car culture is changing is the increased urbanization of America. That change has had ripples in the gun culture as well, as fewer and fewer new shooters are introduced to firearms via the "traditional" means. It used to be that fathers and grandfathers would take their children hunting, and that would be their introduction to the gun culture. While that still happens, it happens less.
But that doesn't mean that gun culture is going away. It means that it's changing. Kids are getting introduced to guns by video games and media, and if we don't acknowledge that fact and engage with them on their terms that's when the gun culture really will start to go away. Now, if we want to talk about how modern society has dis-incentivized traditional male behaviors in an attempt to produce a generation of sniveling beta-males, we can do that, just not here.
The point here is that we in the gun culture can and should take cues from articles like the one on Cracked. Not that our culture is going away, but how to keep the gun culture strong and vibrant for ages to come. And if we do that, we'll also be saving the human race, because gun ownership promotes a whole lot of other un-PC things like self-reliance and personal responsibility.