If there has been one constant on the gun control front in the past decade, it's that we're winning. Ever since the Assault Weapons Ban sunset in 2004, we have seen continued victories on the political front for the pro-gun movement. Sandy Hook was in many ways the Battle of the Bulge for the anti-gun side on the political front, and like the German Army they lost. In fact, the failure to pass any meaningful gun control legislation in the wake of Sandy Hook has caused the smarter anti-gun groups to pivot their actions into something they're better at: pressuring corporations to ban guns.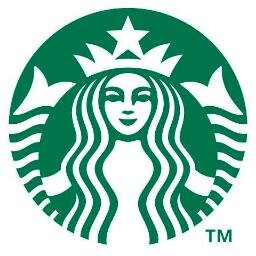 In the current gun control fight, we're facing a much savvier enemy than the old incompetent Brady Campaign. Mayors against Guns and Moms Demand Action may not be an effective lobbying group, but they are well funded and pretty smart on how to engage with media. Make no mistake, Starbucks was a loss for us and a win for them; and it was one that we handed to them on a silver platter.
Following up on their Starbucks win, Mayors Against Illegal MILFs is now looking to pressure Facebook to ban sales of guns on the site. The messaging here is that FB is being used as an illegal gun bazaar, which we know isn't true. There are pages on Facebook that act like a classified section, where group members can post guns they have for sale. Those pages don't actually sell guns of course, but rather are used to facilitate face to face transfers.
It is actually against FB policy already to sell guns on the site. Ask anyone who's used a FB page to promote a gun sale at a retail store, those posts get memory holed by FB pretty quickly. But it's not a violation of FB policy to use the site to coordinate a face-to-face transfer. Remember, that's MILFs demand Hot Mayor's current goal: a total ban on private transfers. Note the messaging in the article, and how the anti-gun groups are presenting these perfectly legal transactions as grey market backdoor deals. If you just read the Forbes article, you would think that people are using Facebook to actually buy and sell guns, rather than a vehicle to facilitate face-to-face sales.
Here's a quick review of the facts: it's already illegal to sell a gun to a felon. It's currently against Facebook policy to actually sell guns on the site; but listing items and using it as a sort of message board to facilitate face to face meet-ups for private transactions is generally okay. Here's the messaging from Moms Demand Action in video form:
It's actually a pretty decent video; it uses the same music as Facebook's wildly successful "Look back" videos, and it presents the discussion as "people are using Facebook to get around background checks."
The question is how do we fight against this? It's actually easier to fight legislation, because that has to be lobbied for, voted on, and can be defeated through good volunteerism and smart activism. This is actually a lot harder to fight against, because Facebook as a publicly traded corporation isn't beholden to voters, it's only obligation is to its shareholders.
Obviously, education is important. We have to point out that nothing illegal is happening on Facebook. Just because a police department conducted a sting operation that caught one felon doesn't mean that Facebook is some sort of Afghan Gun Bazaar; in fact it's far from it. The second thing to do is remember that Facebook is public; and this one is on us. Don't say flippant stuff like "no background checks" in a public forum like Facebook. When I sell guns face to face, I only sell them to people who have concealed carry permits, so I can verify that they're not a felon.
In short, the best way to fight this kind of activism is to not shoot ourselves in the foot like we did with Starbucks. Facebook is content to leave us alone, and right now the money we generate via advertising is more valuable than kowtowing to a bunch of anti-gun kooks. Let's keep it that way. Stay on our best behavior, don't say dumb things in public, and educate when possible about the real nature of a face-to-face gun sale.