Buckle up kids, it's time to rant. Welcome to Gun Things that Grind my Gears, or the alternate title "everything is stupid and dumb." Whether it's guns, gear, or people everyone has pet peeves. Here are some of mine.
Finger grooves on revolver grips
Who designed these? Seriously, whose idea was it to put a bunch of knucklebusters on revolver grips that only fit one guy with a very specific hand size? Do you have normal human sized hands? Tough noogies, these grips don't fit you. Do you have freakish monkey-paws? These grips don't fit. I can only assume that they were designed to fit the actual designer, and when he was done he was all "yeah, screw everyone else's hands."
People who say "I don't want to rely on anything with batteries on my defensive firearm
Oh yeah, this makes loads of sense! We don't want those fragile "electronics" on our guns! It's 1988 and I'm scared of change! Seriously people, battery powered stuff is fine. When was the last time you heard about an Aimpoint crapping out, or a Crimson Trace laser failing? People who say "I don't want to rely on batteries" are probably just too lazy to change the batteries twice a year. I bet their smoke detectors have dead batteries too.
Single action on DA revolvers
I've already covered this one.
most factory pistol sights
How hard is it to put good sights on your gun? Apparently quite difficult, because 99% of the time when I get a new pistol, the first thing I rip off are the sights. Sometimes manufacturers nail it, and then the rest of the time I guess they know that most people can't shoot anyway, so they figure "screw it, let's put these crappy sights on here."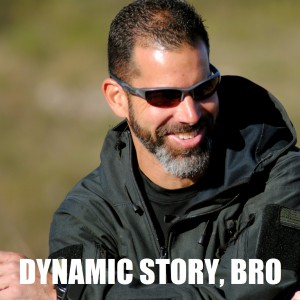 Tactical nuthuggers
"Oh man, Trainer X was a Tier Zero operator, so nothing he says could be wrong." "That's not how trainer X teaches it, and he was in Doorkickastan for 20 years shooting guys in the peehole!" There are plenty of trainers out there who have impressive military resumes and teach awesome stuff. There are also plenty of dudes who couldn't teach their way out of a paper bag but surround themselves with uncritical yes-men to feed their ego. Here's the only criteria that matters in a trainer: can they make you better?
Basically every shot timer on the market
How is that we can put a robot the size of a Mercedes-Benz on the surface of Mars but we can't make a shot timer that's worth a crap? I have a CED7000 that I've nicknamed Lazarus because I keep having to resurrect it.
People who open carry rifles in public to get attention
Stop it. I get that Daddy didn't hug you enough or something, but now when you act out to get attention you're making the rest of us look bad. You don't need to OC your bubba'd SKS around, you need a good therapist to work out your abandonment issues.
Magazine disconnect safeties
Hey, I've got a great idea! Let's design this gun so that you can totally and completely disable it by pressing one of the three major controls! That seems like an awesome idea. I totally love designs that can render my gun unshootable on accident.
And our final entry today: Arrogant bloggers who rant about stuff on the internet
God, is there anything worse than some pretentious douche who thinks he's hot stuff because he has a blog that a few people read? He's probably just some loser who can't get laid writing angry rants while stuffing his face with Cheeto-crusted hot pockets. The only thing that could make these guys more annoying is if they had a brief stint as an also-ran contestant on some stupid reality show.