Finally time to get shooting the new Ruger GP100 Match Champions. We have two guns with consecutive serial numbers 814 and 815, respectively. The first thing to do is take the guns to the range and determine POA/POI and which is the most accurate. The second part of that goal is to make sure they're reliable after receiving a CNG Custom action job.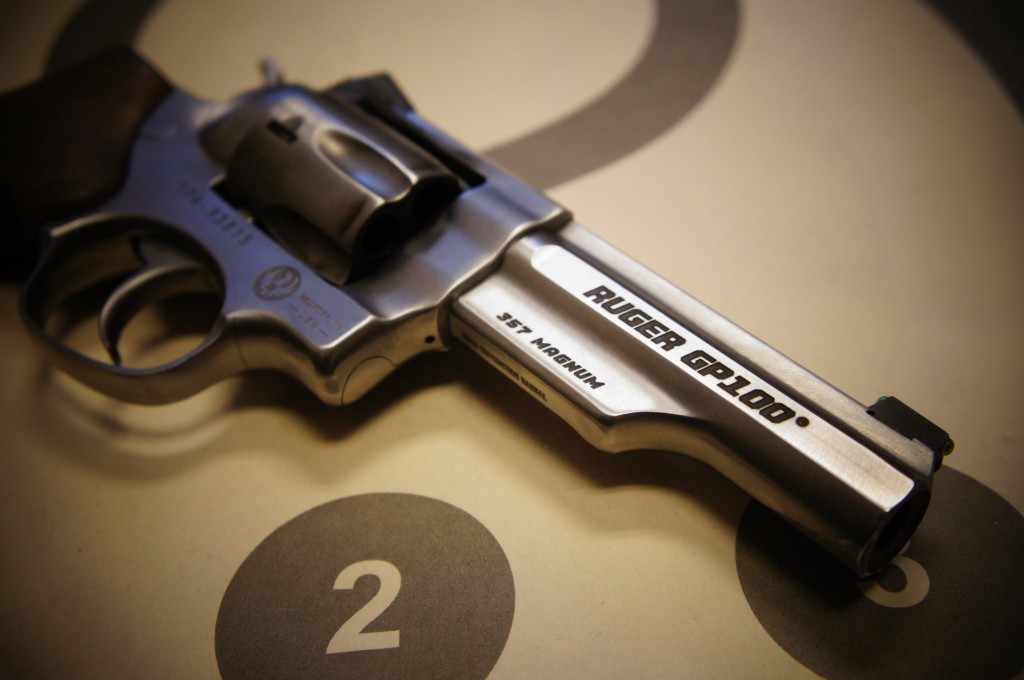 Whenever I do an initial test of a match gun, I'm going to be looking for a few things that I can't find in dry fire. Obviously accuracy and reliability are two key factors, but other little things – how I interact with the sights, any issues with the stocks during recoil, sticky extraction, etc. A quick rundown on the guns:
Fixed Novak rear sights, fixed front green fiber optic
Action polish and tune to a ~10 lb trigger pull
Both guns have point of impact that's slightly to the right of point of aim, 814 was about 1 inch at 20 yards, 815 was 2-3 inches.
Both guns have sights regulated for 158 grain bullets at a moderate velocity.
814 was more accurate than 815.
815 had intermittent sticky extraction issues
Neither guns extracted CCI Blazer aluminum ammo very well
The Hogue stocks are really good.
On the actual shooting, I was pleasantly surprised at how much I liked the Hogue stocks. Visual inspection and dry fire had me not liking them as much as the classic rubber insert grips, because they changed my hand position to a less aggressive grip. However, under live fire they actually worked better. Both guns were 100% reliable with Magtech 158 grain LRN, which is one of my favorite bullets for IDPA. It's low flash, low smoke, and meets the extremely low SSR power factor of 105 easily. Off a sandbag at 20 yards, the guns produced some pretty solid groups with the Magtech.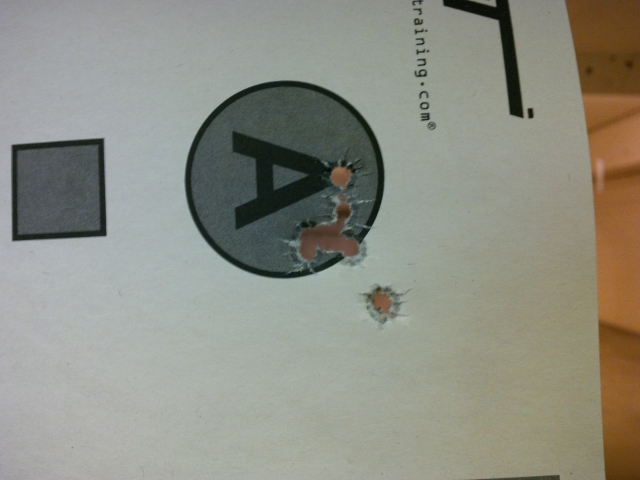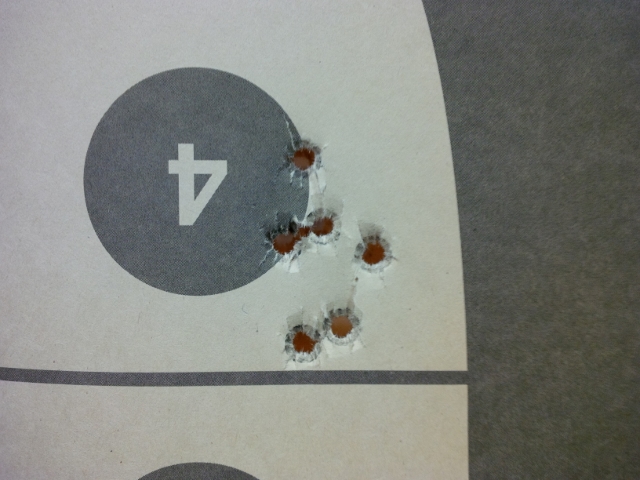 Both guns were obviously pretty accurate, with 814 holding a slight edge. I'll need to drift the rear sight a smidge on 815 to get it hitting where I want it, and I'll do that with 814 as well, but just a little bit less. I do however need to clean up the chambers on 815; nothing crazy. I will chuck a brass cleaning brush in power drill, lube the chamber thoroughly and then just give her a buzz. This has solved any sticky extraction issue I've ever had.
Contrary to earlier posts, the charge holes on the guns are not chamfered, so I'll need to send it off to get that done sometime before IDPA Nationals in September. They'll do for now at Indoor Nats, but I definitely want to get that work done. The only issue I encountered with the guns were two rounds of Double Tap 158 grain LSWC that wouldn't detonate in either of the GP100s or the Security Sixes I was also testing that day. Four different guns and four failures to detonate indicates a bad primer, so we're not counting that against the guns.
More GP100 Match Champion coverage coming as the shooting season kicks off!