Overland Park, Kan. — Uncle Mike's, a leading provider of hunting and shooting accessories for more than 60 years, has announced a partnership agreement with world-renowned champion shooter Jessie Duff. In addition to working with product development to introduce new competitive and concealed carry holsters and accessories, Duff will represent Uncle Mike's in competition
a href="https://www.gunnuts.net/wp-content/uploads/2014/01/20140110-095311.jpg">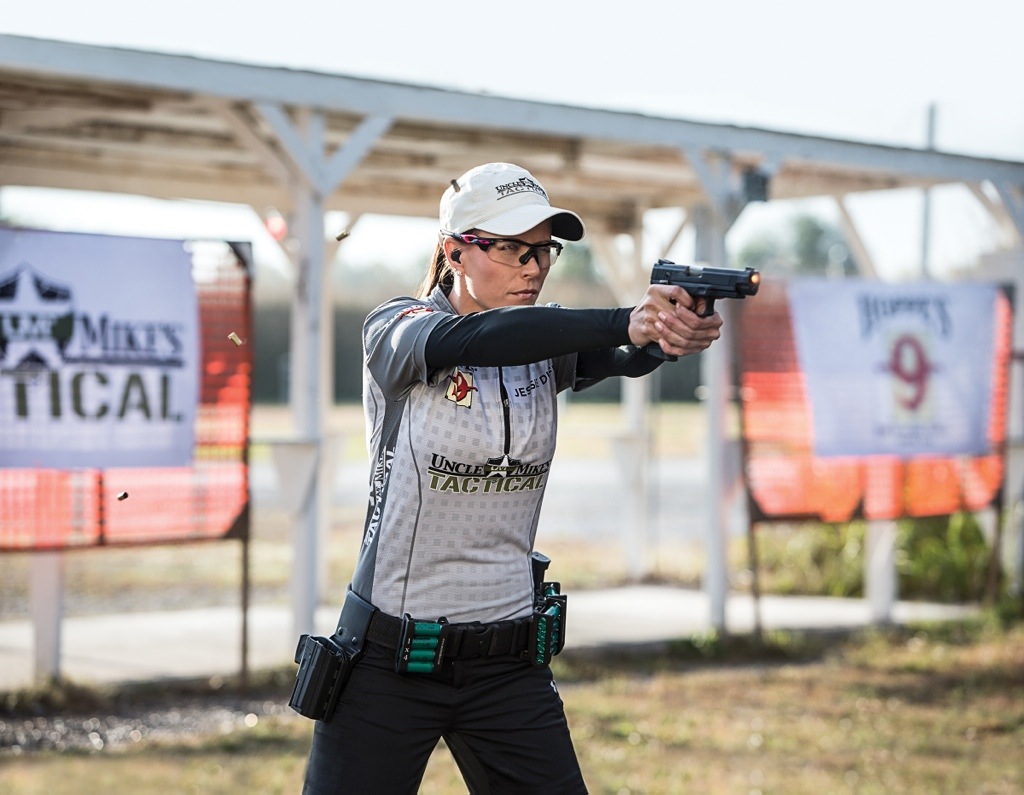 Competing and excelling in five different shooting disciplines, Duff is recognized as one of the most accomplished competition shooters in the world. In 2013, she became the first woman ever to earn the title of Grand Master (GM), the highest ranking the United States Practical Shooting Association (USPSA) awards a shooter.
"As a professional shooter, I hold my gear to the highest standards because I rely on it to perform at the highest level," said Jessie Duff. "I'm excited to work with the team at Uncle Mike's to develop field-tested competitive gear and concealed carry and shooting accessories," added Duff.
Duff has achieved top wins in USPSA's Open, Limited and Single Stack National Championships and in the Steel Challenge World Championships, among others. She and her husband Matt also co-host the popular NRA All Access television show on Outdoor Channel, where they help promote shooting sports to new shooters.
With its single-minded focus of producing the best in shooting accessories, Uncle Mike's is one of the most trusted brands used by hunters and shooters around the world.
Bushnell Outdoor Products is a global manufacturer and marketer of branded consumer products. Headquartered in Overland Park, Kansas, the company sells its products worldwide under the Bushnell®, Bee Stinger, Butler Creek®, Final Approach®, Gold Tip, Hoppe's®, Millett®, Night Optics, Primos®, Simmons®, Stoney Point®, Tasco®, Uncle Mike's®, Uncle Mike's Law Enforcement®, and the following eyewear brands: Bollé®, Cébé® and Serengeti®. For information about any of these brands or products, please contact Bushnell Public Relations at (913) 752-6105.