By now, many of you have seen Brandon Webb's response to my article about his views on gun control. If not, the article is available at SOFREP. If you haven't read it, I encourage you to do so. I disagree with much of Webb's response, but I believe that a huge part of that is because we're approaching the issue from two completely different viewpoints and backgrounds.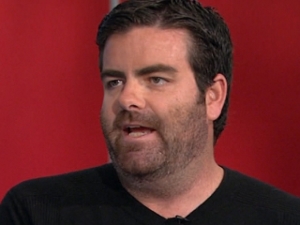 I'll admit my first article on Webb was written with an antagonistic tone, because that's sort of what we do around here. I am looking forward to interviewing Brandon, because it'll give us an opportunity to actually hash out the issues face to face. It's easy for two guys on the internet with big egos and big web followings to get into a pissing match with each other, so in order to avoid that we've both chosen to take the high road on this one and talk it out. That's a rare thing in this modern age where internet shouting contests have replaced discussion.
We'll give you more details on the interview and where you'll be able to find it once the time and final details are hammered out. Until then, keep it here on Gun Nuts for the best of shooting sports news and info.