Quick, think of a cartridge/chambering that you can do everything with using factory ammo. Let's run through the possible candidates: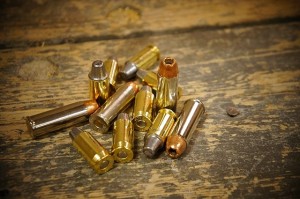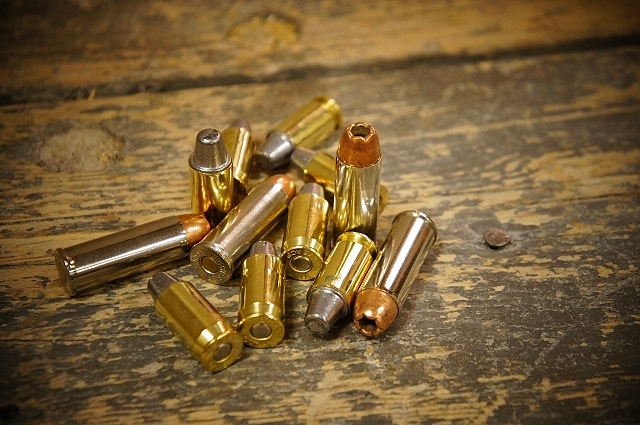 9mm: 9mm is great for teaching new shooters and for self-defense, but not so great for harvesting game. I wouldn't want to shoot an Indiana whitetail with a 9mm unless it was a contact shot.
.40 S&W: Hahahahaha no, .40 sucks. It's terrible for teaching new shooters, and no better than 9mm for personal defense.
.45 ACP: I actually like .45 more than 9mm as an all purpose cartridge, because if you happen to have a .45 carbine sitting around, you can run some hot factory loads in it that will make it almost acceptable for medium game. It falls down in that it's not great for teaching new shooters.
.22 LR: Great for newbies, target practice, and small game. Lousy for personal defense.
When you really look at it, the only options for truly all purpose cartridges are revolver cartridges. Break down even further, and the one cartridge to rule them all is the combo package of .38 Special and .357 Magnum. Think about it for a second. You can go to Wal-Mart and buy super light loaded .38 Special LRN for casual plinking and training new shooters, you can get +P defensive ammo, or proper .357 Magnum for self defense. You can even buy factory .357 Magnum ammo that will kill most things that walk in North America. Plus, the guns chambered for this combo run the gamut from small defensive revolvers all the way up to sexy bolt-action carbines, or lever guns if you're so inclined.
I'll accept arguments for other cartridges in the comments, but you have to make a strong case for your round. I will accept Magnum/Specials as one family of calibers since anything that shoots .357 Mag will shoot a .38 Special. So .44 Magnum/Special would be one caliber.