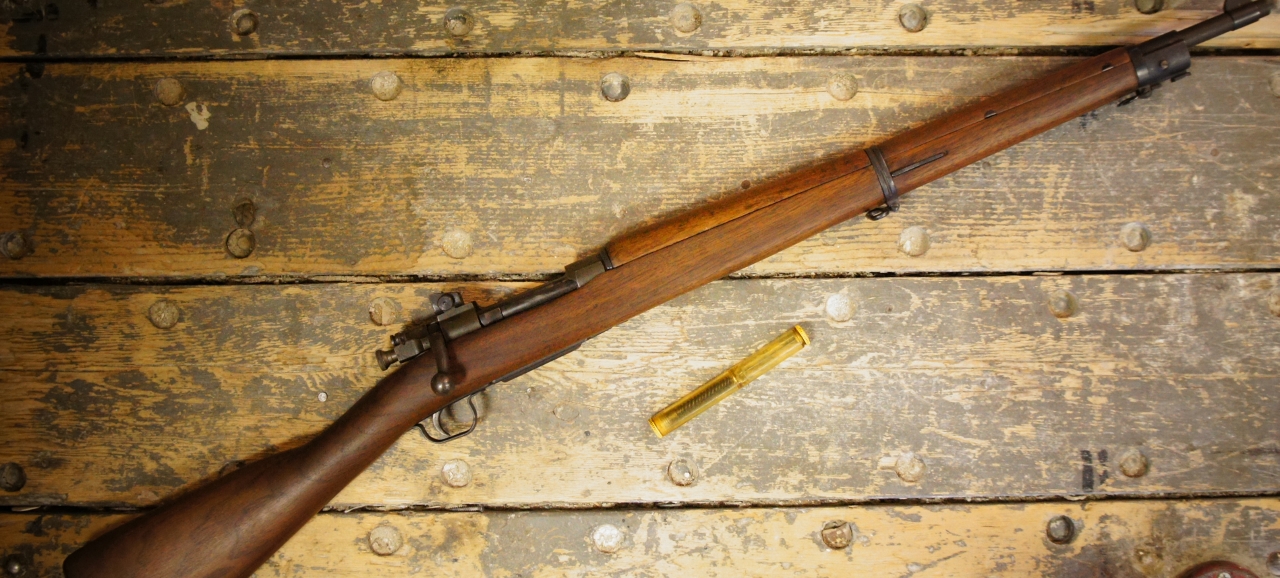 What makes this particular '03-A3 rifle special? Click the jump to find out.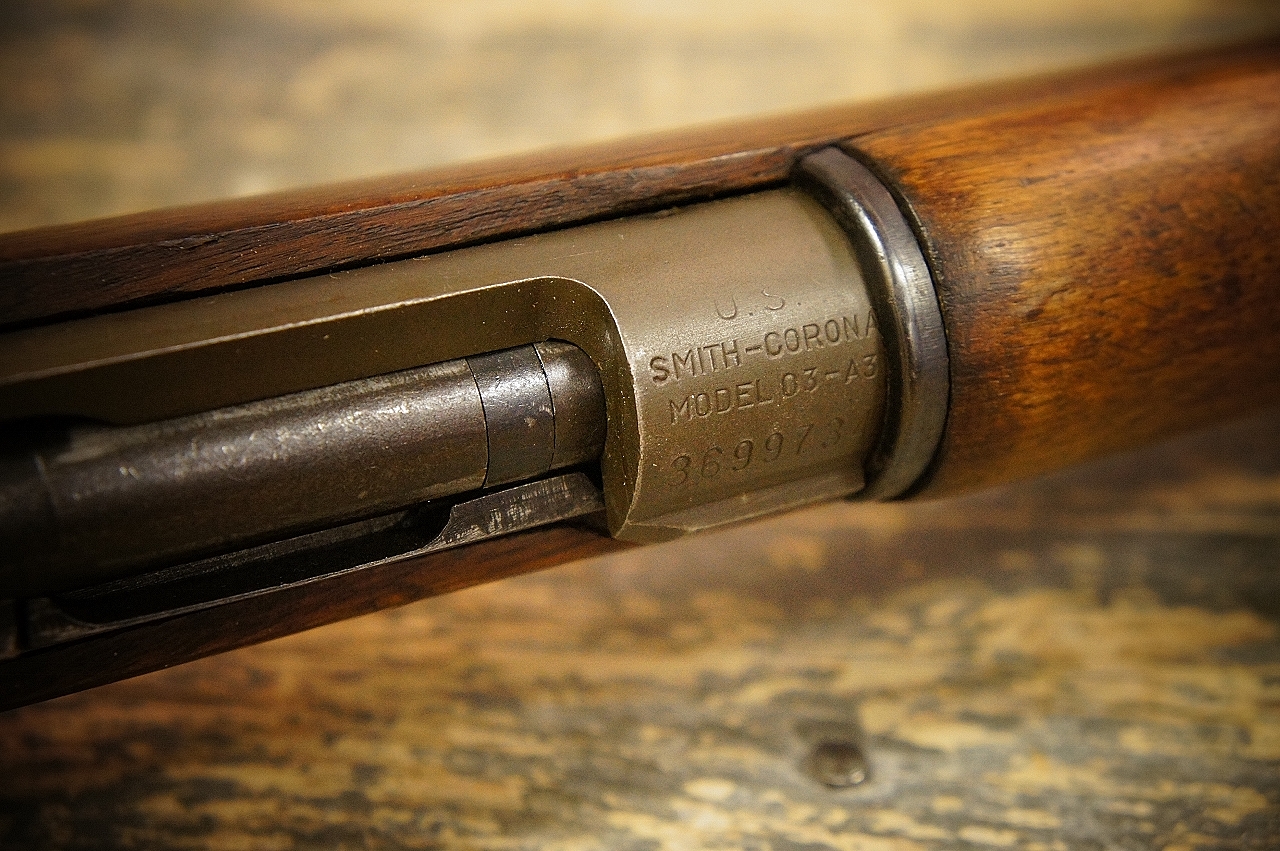 It's a Smith-Corona. During World War 2, Smith-Corona, a typewriter manufacturer produced 234,580 1903A3 pattern rifles for the US military. the '03 Springfield design saw service in every theatre of WW2, and in fact was the standard issue rifle for the US Marine Corps during the Battle of Guadalcanal.
I was privileged to handle and photograph this Smith Corona 1903A3, which belonged to a customer. It's a real piece of history, and it's awesome to see it come through the shop.