Here's a phrase I've never understood: "I can outshoot my gun." To me, that phrase means that you can shoot as good or better groups than the gun is capable of producing mechanically with all shooter variables eliminated. Or maybe it means that Gun X shoots 4 inch groups mechanically, but you can shoot 2 inch groups freestyle with Gun Y. I'm not really sure. I've always went with the first definition, which is why it doesn't make sense.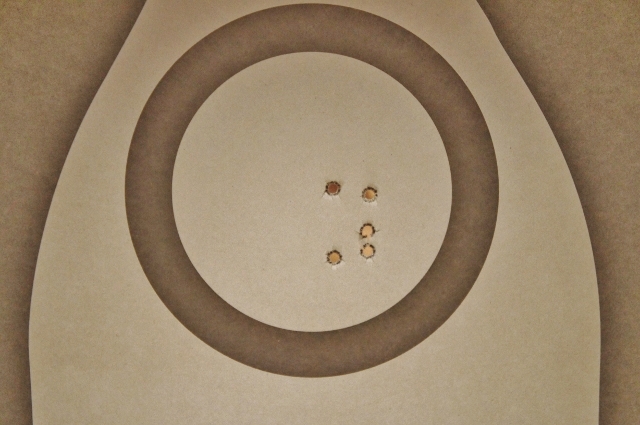 I can shoot pretty decent groups; but I've never been able to shoot a better group freestyle than I can shoot from a proper sandbag rest or from a mechanical rest like a Ransom. I just can't, and as such I don't think I'd ever be able to say that I can "outshoot my gun." Now, I can shoot some guns far more accurately than others; no matter how hard I tried I could never get better than 4 inch groups out of my M&P40 Pro Series. But my Gen4 Glock 21 would shoot 2.5 inches all day long. Does that mean I could outshoot the M&P40?
The truth is, I don't have a good answer to these questions, because I don't understand the phrase to begin with. Some guns are more accurate than others. Some guns are more shootable than others. Some guns hit that sweet butter-zone of accurate and shootable, and when put in the hands of a good shooter can produce some really amazing groups. My Sig P226 Elite SAO or my Ruger Security Six come to mind in that category.
So what does "outshooting your gun" mean to you?