"Oh no, you can't shoot Bambi!"
Everyone who has ever done so much as intimated an interest in deer hunting has probably heard that phrase. Thanks to the classic Disney film, the name Bambi is functionally synonymous with all deer, regardless of whether it's a huge red deer in Europe or a white-tailed corn rat in Indiana. Bambi is just the tip of the iceberg, as many other Disney films portray game animals as noble, majestic creatures while simultaneously portraying all hunters as cruel, evil monsters interested only in killing.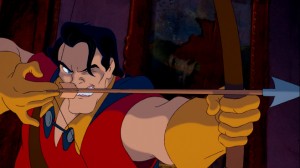 You don't have to look any further than the recent incident with professional hunter and conservationist Melissa Bachman. She has been thoroughly excoriated on the internet for killing a "pretty lion"; reading some of the comments I've also seen multiple mentions of characters from, you guessed it, The Lion King. Now, I'm not saying that The Lion King, Bambi, The Fox and the Hound, or any of the Disney "animal" movies are bad films, but rather I want to talk about the culture it creates. What we end up as a direct result of mass media portrayals of certain animals as majestic and noble is the mindset of Disney Conservation, where people are only concerned about the plight and well-being of pretty animals.
This leads to unbalanced conservation efforts which are detrimental to animal populations everywhere. We'll stick to lions as an example. In every African country where it is illegal to hunt lions, their population numbers are in danger and dwindling. In every African nation where it is legal to hunt lions, their population numbers are strong and not at all in danger. White tail deer are another great example. There are approximately 30 million white tail deer in the country, so many in fact that in some areas their numbers exceed the land's ability to support them. The simple fact is that to support a healthy deer population, many deer must die each year. A .308 bullet through the lungs is a far more humane death than being torn apart by coyotes or starving to death during the winter. But Disney Conservationists don't care about that, because movies don't show you the unrelenting horror-machine that nature really is.
Really, the problem isn't that people want to protect animals. The problem is that many people's understanding of how nature works comes from pop culture. In pop culture, the biggest threat to pretty deer or noble elephants are evil hunters with their guns. There's no mention of chronic wasting disease, predation by other animals, starvation, or any of the many awful ways that "mother nature" likes to brutally kill all her little forest children. And let's not even worry about protecting animals that aren't pretty, because if it wasn't in a talking Disney movie, no one cares about it.
This article is largely preaching to the choir, as many of our readers here at Gun Nuts are avid hunters and conservationists; however hopefully some of you will read it, share it with your non-hunting friends, and help them understand the importance of human hunting in conservation.