Stage 5 at the 2013 IDPA BUG Nationals used two pick-up guns to complete the stage. Each shooter started with their own gun, and engaged five targets with one round each, then finished the stage using two pick up guns. Each gun was shot 5 times each. On this particular stage, the pick-up guns were a Smith & Wesson M&P340 in .357 Magnum and a Shield in 9mm.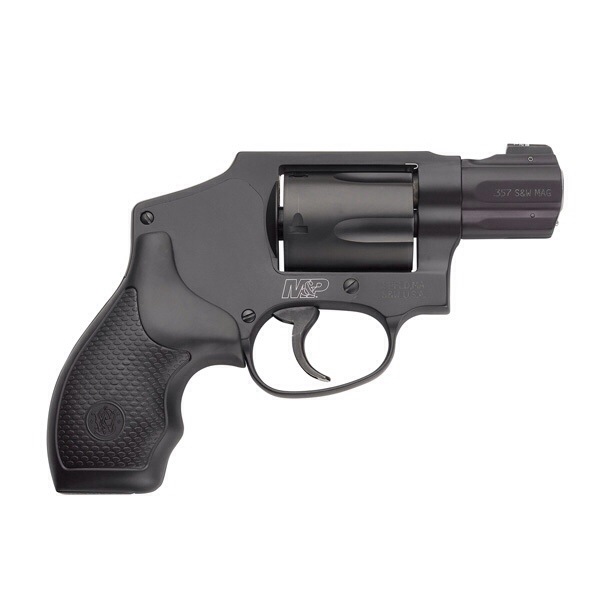 The 340, which is a Scandium j-frame with a gutter rear sight and an XS Big Dot front sight caused problems for more than a few shooters. One shooter was allegedly DQ'd for sailing a round into the ceiling with the 340, and another shooter was flinching so hard rounds were going into the floor.
That opens up the conversation about whether or not you should have pick-up guns in major matches, and if so, how they should be administered. I'll confess, I'm pretty neutral on the topic myself. Pick up guns are pretty common at IDPA matches, and they've never really been an issue for me personally, but I do know other shooters who've had issues with them.
My thoughts on pick-up guns are simple: if they are going to be in a match, they need to be treated like a stage prop. That means that a malfunction with the stage gun is a stage equipment malfunction, and guarantees the shooter a reshoot. Additionally, no shooter should ever be penalized for not knowing how to shoot a stage gun. Which means of course, no weird exotic guns. For example, putting a Chiappa Rhino on a stage would be a bad idea, because many people don't know that you have to fold your thumbs over to avoid being burnt/injured by gas from the cylinder.
In short, for stage guns to be fair, they have to be a gun that every single shooter at the match is going to be able to manipulate and shoot without giving unfair advantages to other shooters. A perfect example of this is the only stage where I've ever beaten Bob Vogel, at the 2012 IDPA Indoor Nats. This stage had an S&W Governor as a pick-up gun; I know from previous experience that if you're shooting .45 Colt through it they shoot high, so I buried the front sight and had a reasonable score. Bob had never picked up a Governor before, and ended up tossing some misses on the stage as a result.
I do think that pick-up guns can create an interesting stage and add flair to IDPA's themed stages. Having a pick-up Glock 19 on a stage makes sense depending on the scenario, or having the shooter start with a long gun in their hands that has to be disposed of during the stage.
Actually, that gives me an idea for a cool stage: start with a shotgun blue gun in both hands, then transition the shotgun to the weak-hand only. Draw and complete the stage while holding the shotgun in your weak hand.
But back to the topic at hand, what are your thoughts on pick-up guns at major matches?