2014 is going to be a big year for NRA Action Pistol here in the USA. Obviously, the 35th Bianchi Cup is going to be kind of a big deal; this year will also see the NRA World Action Pistol Championship hosted here in the states at the Rockcastle Shooting Center in Kentucky.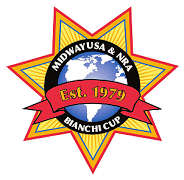 I have very much enjoyed the resurgence of NRA Action Pistol as a top tier shooting sport. When I first shot the match in 2009, it was at the beginning of its impressive climb back towards prominence. In the four years since then, I've seen attendance and prize tables grow each year. It's also been fun to watch new shooters and friends attend the match and become suddenly passionate about it. There is a certain sense of importance to Bianchi Cup; partly because of the great history of the match, and partly because of how well it's run by the NRA AP team.
I'm excited to see how the World Championship goes down. I've never had the chance to attend a match at Rockcastle, but everyone who has tells me it's an excellent facility. It's going to be a blast to shoot the World Championship and then head down to Columbia for the Bianchi Cup itself.
I encourage everyone who can to get out and shoot the Cup this year. I'll be there, along with Shelley Rae from GunUp the Magazine covering and shooting the match. Every year, shooting NRA AP I learn a little bit more about my personal marksmanship and shooting skills, because the match is so challenging. If you can make it, you absolutely should.