Recently, I've been excoriating the sacred cow of "revolvers don't jam," because it's utter nonsense. That being said, I love wheelguns and I still carry one, simply because my enjoyment of the platform means I'm more likely to actually go shoot the gun. Which leads me to the story of why my carry gun, a S&W 640 Pro Series, is currently a paperweight.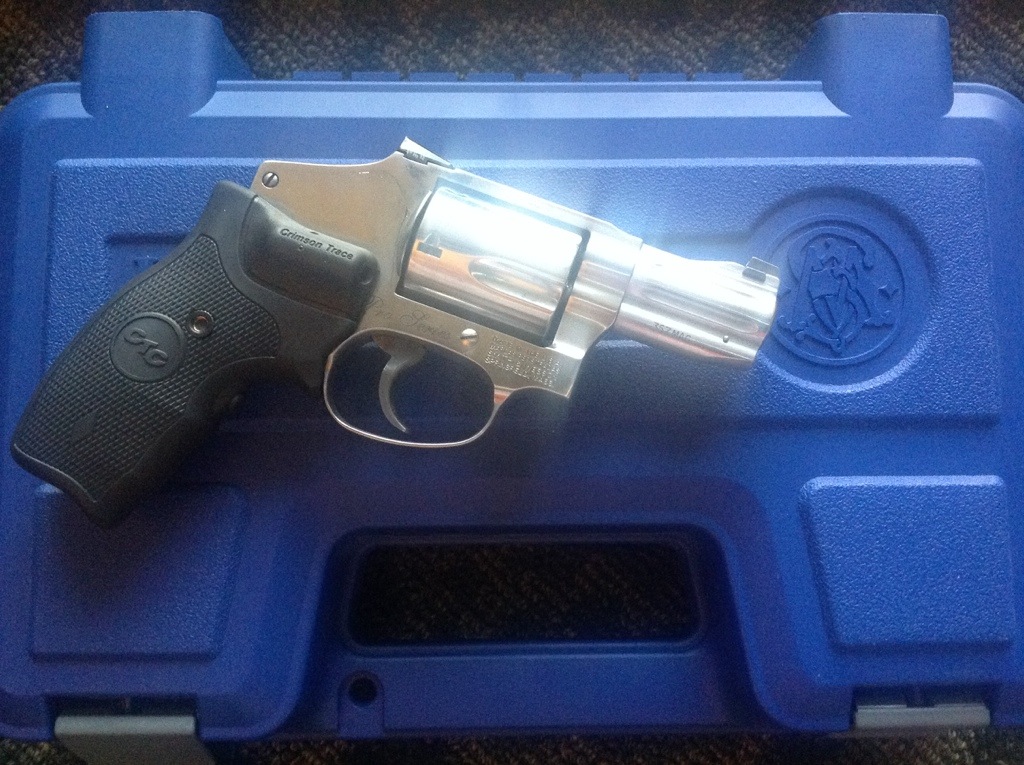 On Tuesday, I had the chance to head out to the range with Stephen Pineau of M3 Strategies and the guys from Lionheart Industries to shoot the LH9 pistols. While there, I also sighted in the CTC lasergrips on my j-frame for my carry load, the Double-Tap 158 grain LSWC +P. Because it's a cool gun and I was planning on shooting it, I ran 2 boxes of ammo through it, also letting the other attendees shoot it a little. At the end of the day, I noticed that the cylinder was a little sluggish when out of the frame, but the gun worked fine. So I loaded it back up, holstered it, and carried it for the remainder of Tuesday and all day Wednesday.
Last night, I wanted to do some dry fire reload training, so I pulled out the dummy rounds and some speed speeds, unloaded the gun, and did a reload. I noticed that the cylinder wasn't rotating at all, and had a hard time going back into battery. If the cylinder won't freewheel when out of the frame, that indicates there's fouling in a place that's hard to clean without tools. Once the cylinder is back in the frame, the trigger pull is increased by about double to get the thing to move.
My theory is the reason the gun was fine while I was shooting it was everything was nice and hot, and still fairly loose. After the gun had time to cool, the combination of +P and lead bullets meant that a lot of fouling has deposited in a part of my gun that I can't clean without tools. It could also be an internal parts breakage, but I doubt that. A huge collection of fouling is a lot more likely. Unfortunately, because I'm on the road and not for a match, I didn't think to bring a cleaning kit with me, so until I can get home, my gun is an expensive paperweight.
I'm considering walking over to Bass Pro Shop next door to my hotel room and picking up a cheapo cleaning kit just to pour solvent down the thing and hope it breaks up some of the crud. The moral of the story is revolvers are just as sensitive as semi-autos, and no amount of "just pull the trigger again" (the common refrain of fools) will fix this gun. I was going to shoot this gun and ammo at IDPA Bug Gun Nats, but now I might shoot Shelley's Colt Cobra instead.