Finally home from the 2013 IDPA Nats, and I have to say right off the bat that this was the toughest Nationals I've ever shot. I've shot Nats every year since 2011, and you can also sprinkle in a Carolina Cup and an Indoor Nationals as well. By far, this match was the toughest, most technical match in terms of shooting skills that I've ever seen at an IDPA match.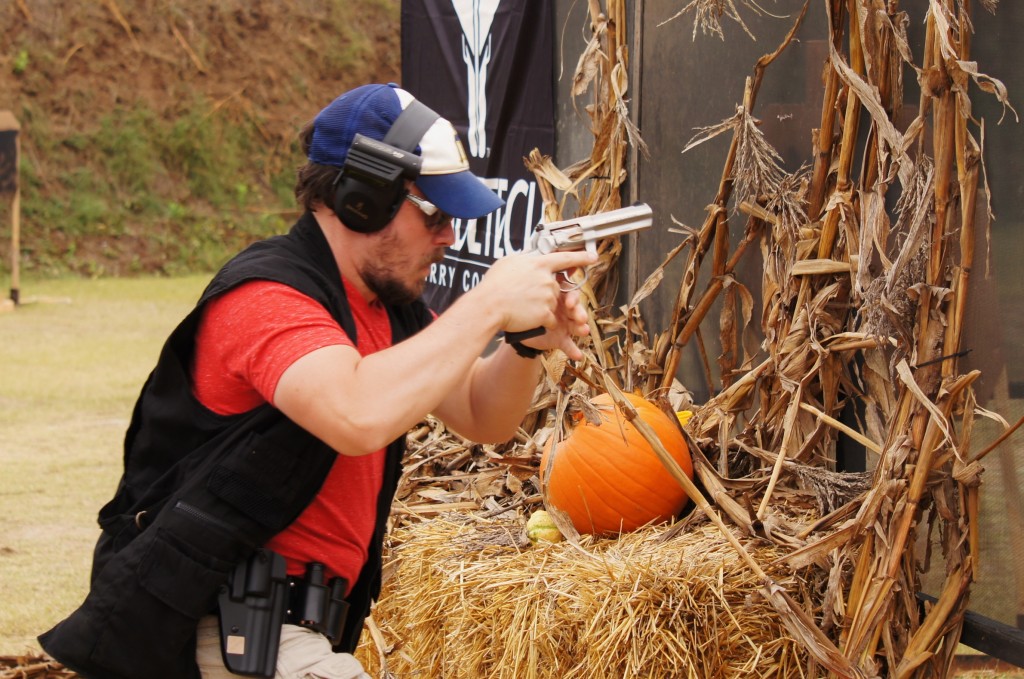 The Stages
You can't really have a good match without good stages. One of the stage design elements that I'm big on as a shooter is balance – stages should be equally challenging for all divisions and should be designed so that Marksmen and Masters alike will find challenging elements in the stage. I shouldn't be able to tell what the stage designer's favorite division is just by looking at the stage, and at Nationals I couldn't. All the stages were well designed and equitable for all the shooters. There was some controversy about the legality of certain stages, but I'll leave that discussion for later. Every shooter shot the same stages, and they were good. A particular favorite of mine was stage three, the table stage. You start by shooting a target at contact distance, then flipping up the table for cover and burning down the remaining badguys. That scratched an itch I've had to flip a table and use it for cover since watching basically any 80s action movie ever.
The Range
US Shooting Academy is awesome. There's a paved road that runs from bay to bay, cover on every bay for shelter from the sun/rain, huge giant bays with huge berms, and unlike a lot of ranges, it's actually near stuff. If you want to leave the range to get supplies during a lunch break, there's a Target 5 minutes away. Honestly, it's amazing. If it wasn't for the…entertainingly dangerous weather in Tulsa, they should have every match ever there.
The Officiating
Uneven officiating has been the bane of IDPA shooting for as long as I can remember. I talked to several shooters about the "referees" at this match, and the general consensus was that this was the best, and most evenly officiated IDPA match in recent memory. All the guns and gear were subjected to the same level of scrutiny across the board, no shooters were given "special attention" for procedurals or illegal gear. Cover was called evenly and fairly across the board, with SOs giving ample warnings and appropriate demonstrations of what is and isn't cover. Overall, I have to tip my hat to the Safety Officer staff at this IDPA Nats. Those guys worked hard and did a great job this year, and I was really impressed.
My Performance
Another year, and another 4th place finish. Two years in a row I've finished fourth SSR Master at this match. Now, I didn't do a lot of prep this year, and shot the entire match with a borrowed vest (thanks Brian!) but that's still not an excuse. On day 1, I made one big mental mistake that cost me 3 seconds, and on day 2 I just didn't shoot the gun very well. Three misses and a no-shoot add up to 12.5 seconds of lost time, and when you add in the light primer hit on one stage, I lost easily 14 seconds right there. The big takeaway from this match is that if I'm going to shoot IDPA Nationals in SSR, I need to actually train for it. Sure, the shooting skills transfer over, but there are enough little things that I do differently wearing a vest and shooting a roundgun that just shooting 200 rounds the week before the match isn't going to cut the mustard.
When it's all said and done, I have to give the 2013 IDPA Nationals an absolute 5 star rating. It felt like a National championship should feel like, there were good events, a well laid out range, sponsor banners everywhere, and the sort of pomp and circumstance that says "this match is important." Great job, IDPA.