We always talk about how important it is to have lights on self-defense guns, whether they're rifles, shotguns, or pistols. Having shot three different matches in the dark/low light now, I generally agree with that assessment. One of the best lights on the market for the money right now is the Crimson Trace Rail Master Tactical Light. I've had several Rail Master lights in the past, and have used them on pistols, rifles, and even shotguns. At the recent Crimson Trace M3GI, I ran one of the lights as the primary weapon light on my rifle.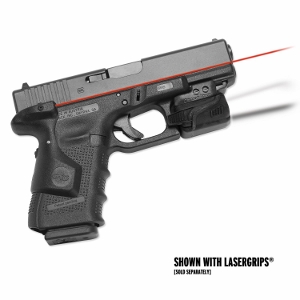 The Good
On a rifle, the Crimson Trace Rail Master Tactical Light looks a little weird, just hanging there off the side. I mounted the light offset to the left of my rifle barrel, where I could easily activate the on/off switch with my support hand when using a c-clamp grip on the rifle. I like the texture of the on/off paddles – even in pitch dark, they feel different from the body of the light so you know that you're activating your light and not just pressing some random bit of plastic.
If you follow the tactical community, there's a bit of a "lumen war" going on right now, with companies putting out increasingly brighter and brighter lights. It seems that the goal is to be able to melt the eyeballs out of your attacker's head or set cardboard targets on fire with your weapon light. When stacked up against some of the competitors, the Rail Master's seemingly paltry 100 lumens doesn't seem like a whole lot. However, 100 lumens is plenty, especially for CQB work. The Crimson Trace Rail Master provided sufficient illumination to see and hit MGM B/C targets 70 yards away. However, when I was in a shoothouse with the Rail Master, the light that bounced off the house walls wasn't so bright that I found myself distracted from the targets.
One of the features I actually like is that the beam isn't a tightly focused column of white light. It actually casts a fairly wide cone of illumination, which I prefer for a weapon light. If I'm using the light on my gun, I want to be able to see as much stuff as I possibly can, because I'm probably having a really bad day. Some other weapon lights throw a very tightly focused beam down range, which is great for some applications. For the armed citizen concerned with a home defense at night situation, the wide cone of the Rail Master seems better.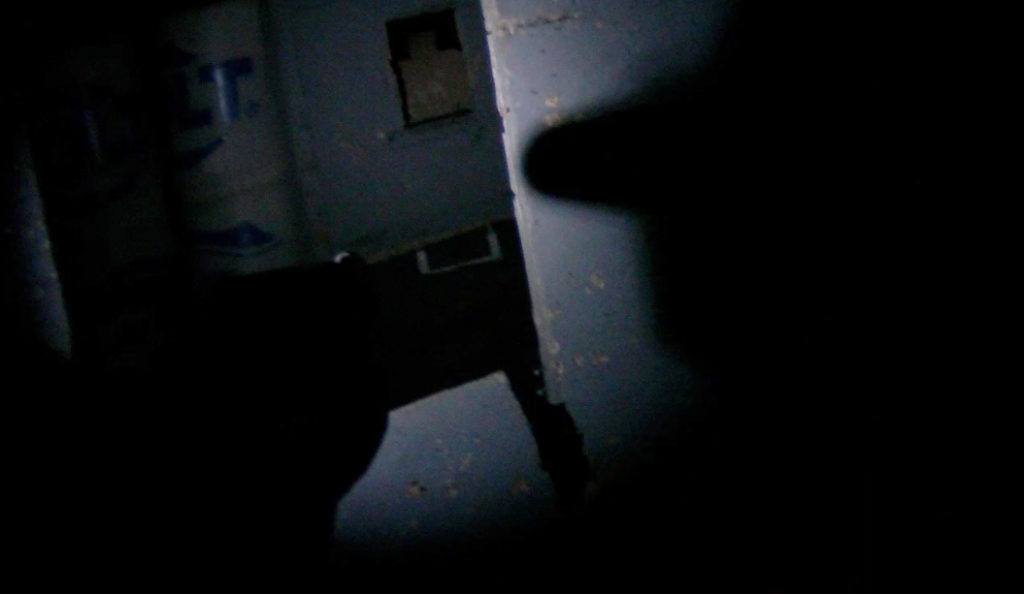 The Bad
For lack of a better word, I wish the Rail Master felt more substantial. It's very lightweight, which is good, but because it's so light and compact, it looks and feels somewhat fragile. It's not actually fragile, because it held up just fine to getting smacked into dump barrels and bumped around in the dark, but it just doesn't have the substantial quality feel of some of Crimson Trace's other products.
I also wish that like my favorite CTC products it was instinctive activation. If anything, that's my biggest beef; because the other excellent Crimson Trace products I use are all instinctive activation. When I grip my J-Frame or GP100 the laser just comes on and it's ready to go. No messing around with paddles or switches.
The Rating
On final analysis, I give the Crimson Trace Rail Master Tactical Light a 5 out of 6 possible points. It's only loss in points are the lack of instinctive activation, which is something we've come to expect from CTC products. It's not really that big a deal, but when you're used to it, you notice its absence.
For a price of $149.00, the Rail Master would be an excellent choice for a tactical light for your bedstand rifle, shotgun, or pistol. In fact, an excellent HD gun would pair a Rail Master light with a set of Crimson Trace Lasergrips on a gun with night sights. You'd be hard pressed to find a better set up than for when things go bump in the night. I'd absolutely recommend the Rail Master to anyone looking for a tactical weapon light.