California already bans the use of traditional ammunition in the protected ranges of the California Condor, based on specious "research" that blames traditional ammo for cases of condors getting lead poisoning. Despite the current ban, incidences of lead poisoning in condors are not on the decline, which has prompted legislators to propose a new bill that would ban all traditional sporting ammo in California.
Bans on traditional ammunition are a popular method of attacking our gun rights from the side – because it's not a head on attack like banning modern sporting rifles, it's easy for traditional ammo bans to fly under the radar. California is attempting to be the first state to ban traditional ammo entirely, which obviously would be quite detrimental to the future of California's already embattled gun culture.
Of course, as a former Californian, there's another issue here that I'd like to speak out about, and that's the California Condor. If you believe the PR hype about them, the California Condor is a majestic bird that rivals the bald eagle in grace and beauty. I have a surprise for you: it's not.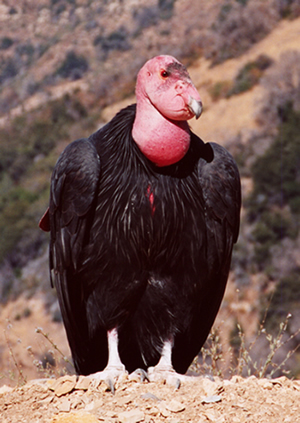 In fact, it's a really big, really ugly vulture. I cannot understand the amount of energy put into preserving the life of a bird that's not very adaptable. Seriously, I don't get it, and I never have. Unfortunately, the plight of the condor is central to the issue of the traditional ammunition ban in California, because that bird is being used as the justification to ban lead-based ammo in an entire state. Think about that for a minute, the lives of 25 vultures are more important than an entire state population's access to their 2nd Amendment rights. Because let's be honest for a moment, having all the guns in the world doesn't do us any good if we can't access ammunition for those guns.