In the wake of the now out of control Tactical Turtle post, many readers have asked for photos of what we consider a "good" shooting stance. Ask and ye shall receive, my friends.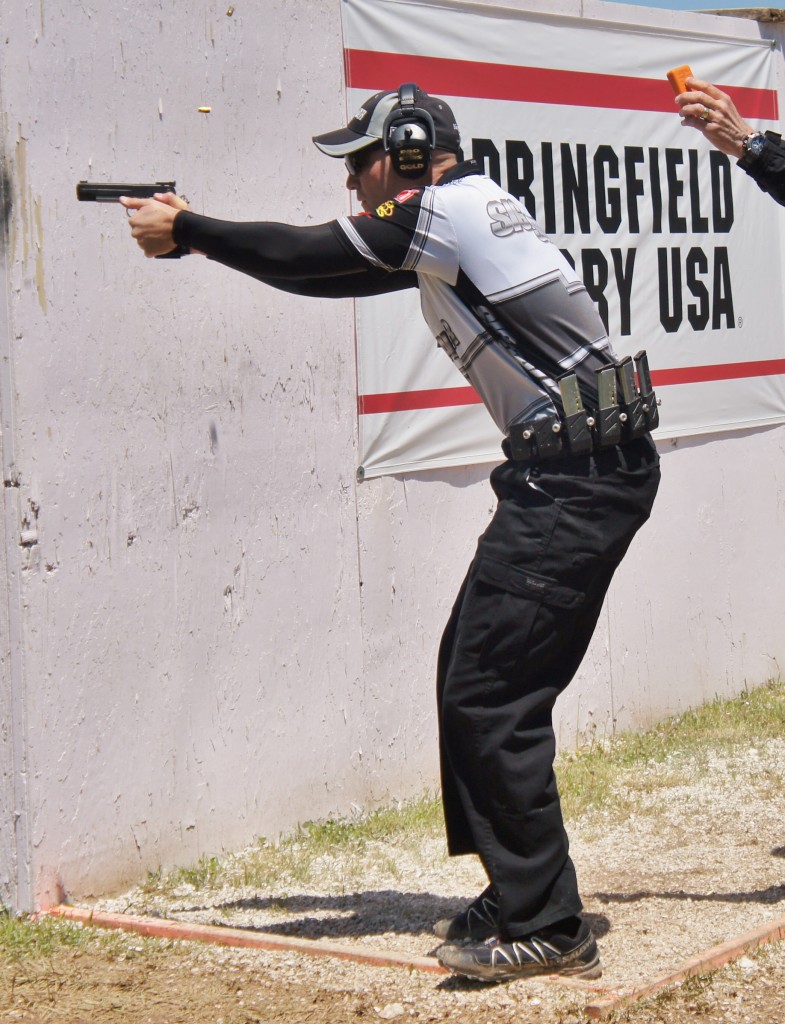 Note that despite the fact that Max is shooting a major power factor .45 ACP, he still doesn't have his head buried in between his shoulders and his elbows aren't locked. He is however leaning into the gun more than you'd see him do at Steel Challenge, because a full power .45 ACP does have more recoil than a light 9mm load for Steel Challenge. But this is still an example of excellent shooting position, because it maximizes recoil control without sacrificing mobility and vision like the turtle.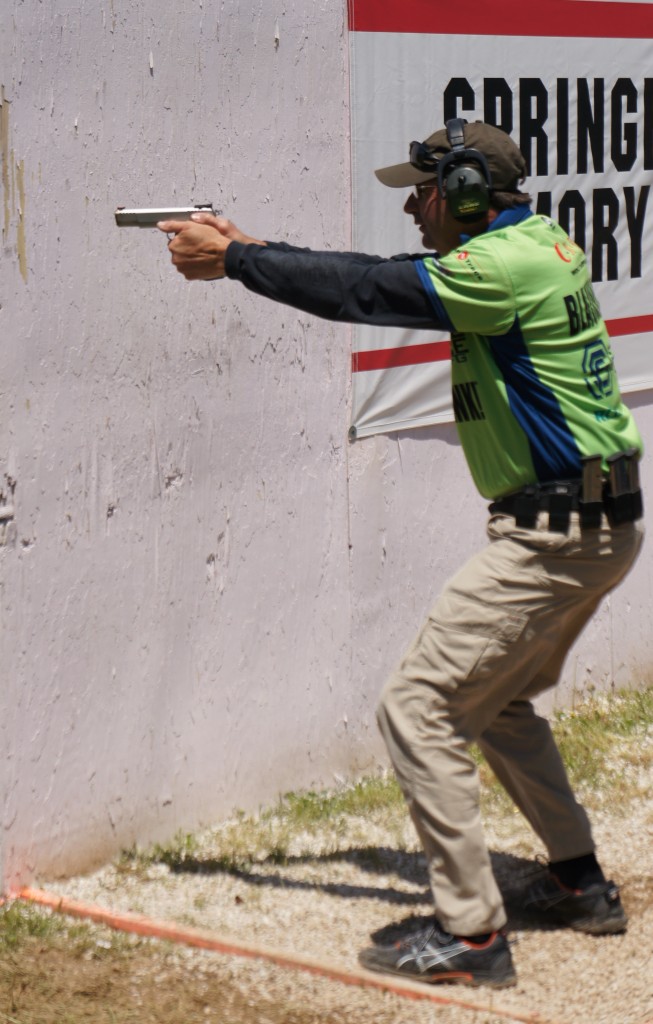 Here's Todd Jarrett in the same stage, same target as Max. Notice the difference in their stances – Todd isn't leaning as hard into the gun as Max, so his head is more upright, but his knees are more bent. Todd's a big advocate of using the knees as "shock absorbers" for recoil control. Keeping the knees in a more aggressive bend like this allows a more erect posture.
Our last example is Rob Leatham, the 2013 National Champion at Single Stack. Rob is using a more upright stance than Todd, but less forward lean than Max. At this stage in his career, Rob's had some knee issues, and so he can't use a lower crouch like Todd, but his upper body strength and mass allow him to have less of a forward lean than Max does.
What we've presented are three examples of how to stand while shooting that offer all of the benefits of tactical turtle and exactly none of the drawbacks. Rob, Max, and Todd all have excellent recoil control, mobility, and vision in their respective shooting positions, and not a single one of them has to bury their nose between a pair of locked out elbows to do it.
We call that a clue, my friends.