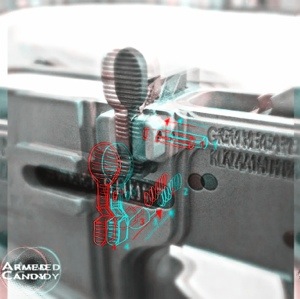 I'm a big do-it-yourself-er. I love going to the hardware store, buying all sorts of parts, and trying to create/solve/build something. I can usually do a pretty good job of accomplishing my goal, and rarely do I need to carefully read the directions. In some cases, I've actually been accused of having more tools, than most dudes (which I take as a compliment). But working on a gun is no IKEA side table. It's a firearm, and every piece is carefully machined, expensive, and built to contain serious heat and fire power. My question, what is reasonable DIY and what gun work should be left to the pros?
When I set out to build my first AR, advice began pouring in from all directions. One of the first questions many people asked was, who was I going to get to put it all together. My answer was consistently, 'I plan to do as much as I can and go see a gun smith for the most important details'. I was then advised that a pro should be consulted for specific part installations like, gas system, barrel related parts and headspace checking. However, an equal number of people told me that since most AR parts were now highly standardized, I really didn't need a professional gun smith for any of these installations. I chose to err on the side of caution.
Now that I'm finished, I'm having a hard time seeing why I couldn't do it again, with even less help. I'm not discounting the skill it takes to be a gun smith. I'm just saying that any parts of my build that I did not do myself, I watched as they were accomplished and I have every confidence that I could handle them.
When people see my Turquoise AR and I call it, "my build" I'm often met with big eyes. I guess it must be shocking that I didn't buy a complete upper and a complete lower and just pinned the two together. But in genuinely I tell you, it was all very simple. The only thing that might hold me back is the lack of some larger heavier tool, like a drill press or bench with a solid vise.
So, now I pose the question to Gun Nuts readers. What should be left to a gun smith and only a gun smith?