It seems that every 4-6 months, the general reliability of 1911s comes up on the internet. Most recently, it's been spurred by our friends at Modern Service Weapons running a fairly innocuous post on the new Colt M45 CQBP. In the post, Tim Lau of MSW mentions that the M45 passed the 10-8 function test, a protocol they don't post online. To fully disclose my bias, I've taken their Advanced 1911 Armorer's Course, and I have a copy of the test protocol which I use to evaluate the 1911s I use for competition and carry.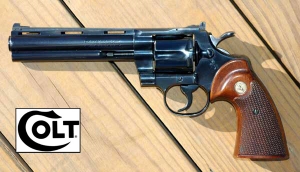 Now, this is where the story goes off the rails, because another blog picked up the MSW post, and wrote what is about the best example of a "drive-by post" as I've ever seen. A couple of sarcastic remarks and a dismissive comment without any sort of journalism whatsoever what later follow-up by another post by a 1911 gunsmith that no one has ever heard of, who used the M1911 pistol trials as an example to "prove" why Tim's statement that the "1911 platform is finicky" is wrong.
Unfortunately, using the standards of the M1911 pistol trials to judge the reliability of any modern firearm is laughable. It's comical. Here are the standards for the original trials that the 1911 passed with flying colors:
6000 rounds were to be fired in a series of 100. Between series , the pistols were allowed to cool for five minutes. The pistols were to be examined, cleaned, and oiled after every 1000 rounds. Source
That was the "rigorous" test that the 1911 passed over 100 years ago. 6,000 rounds, with stops every 100 rounds to allow the gun to cool and regular maintenance every 1000 rounds? Man, that sounds like a "strict maintenance schedule" to me. Man, who said that 1911s require a "strict maintenance schedule?" Oh that's right, Tim Lau in the post on Modern Service Weapons that started this all off.
There's a lot more stuff in the post that attacks Tim worthy of commentary; but the bottom line here isn't about 1911s at all. It's about integrity, and it's about journalism. On the one hand, we have the MSW guys, who are well respected experts in their field, and who post their content under their real names. They don't hide, and their qualifications are out there for everyone. On the other hand, you have an anonymous blogger hiding behind his screen name who couldn't be bothered to perform even the most basic level of journalism. It turns out that we're not having a discussion about 1911 reliability at all, but we are talking about the state of internet journalism in the gun industry. And that my friends is something I'll always be passionate about.