Apparently the folks at Caracal have issued a recall on their model C pistols after one experienced a catastrophic failure. The manufacturer recommends that owners do not load or fire their pistols.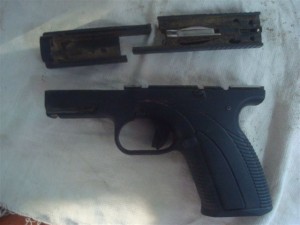 You can find the full details from Caracal's website here:
http://www.caracal-usa.com/press/Recall-Notice-Caracal-Model-C-Pistol/
At Gun Nuts, we are keenly interested in helping our readers stay safe. Firearms are inherently dangerous machines and it's possible for something to go horribly wrong even if you have the muzzle pointed in a safe direction. Proper eye protection is a crucially important safety precaution that should never be skipped, folks.
Stay safe…