I got a new car last week. A red 2009 Mini Cooper JCW. I love it. I smile every time I get in the driver's seat, without fail.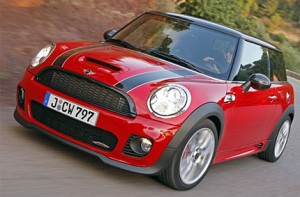 For the past year or so I've been borrowing Caleb's Subaru Forester. It's a good car, but it wasn't mine, and so I didn't really take much responsibility for the care of it – I left changing the oil and everything mostly up to him.
But now I have my Mini, and there is a certain pride of ownership that goes with that, and taking good care of the car is extremely important to me.
So how does this apply to guns?
I've spent a lot of time harassing people about buying cheap guns, and harping on the importance of a quality firearm, finding something you like and finding a gun you're comfortable with, and pride of ownership is an important part of that.
Just as I am more responsible in the care of my Mini, having a gun you like means that you're going to take better care of it, you're going to practice with it more, and you're going to buy better accessories for it. Better accessories means it will be more concealable and more comfortable conceal, which means you're more likely to carry it every day.
Thus, an upward spiral is created and everything good and magical and happy happens.
Buy good cars, buy good guns.