S&W recently changed the design of the basepads for the M&P series guns.  Here's a picture of the redesigned basepad that I have on all my M&P Pro Series magazines in .40 S&W.  Sorry for the picture quality, all these were taken with my iPhone at the range.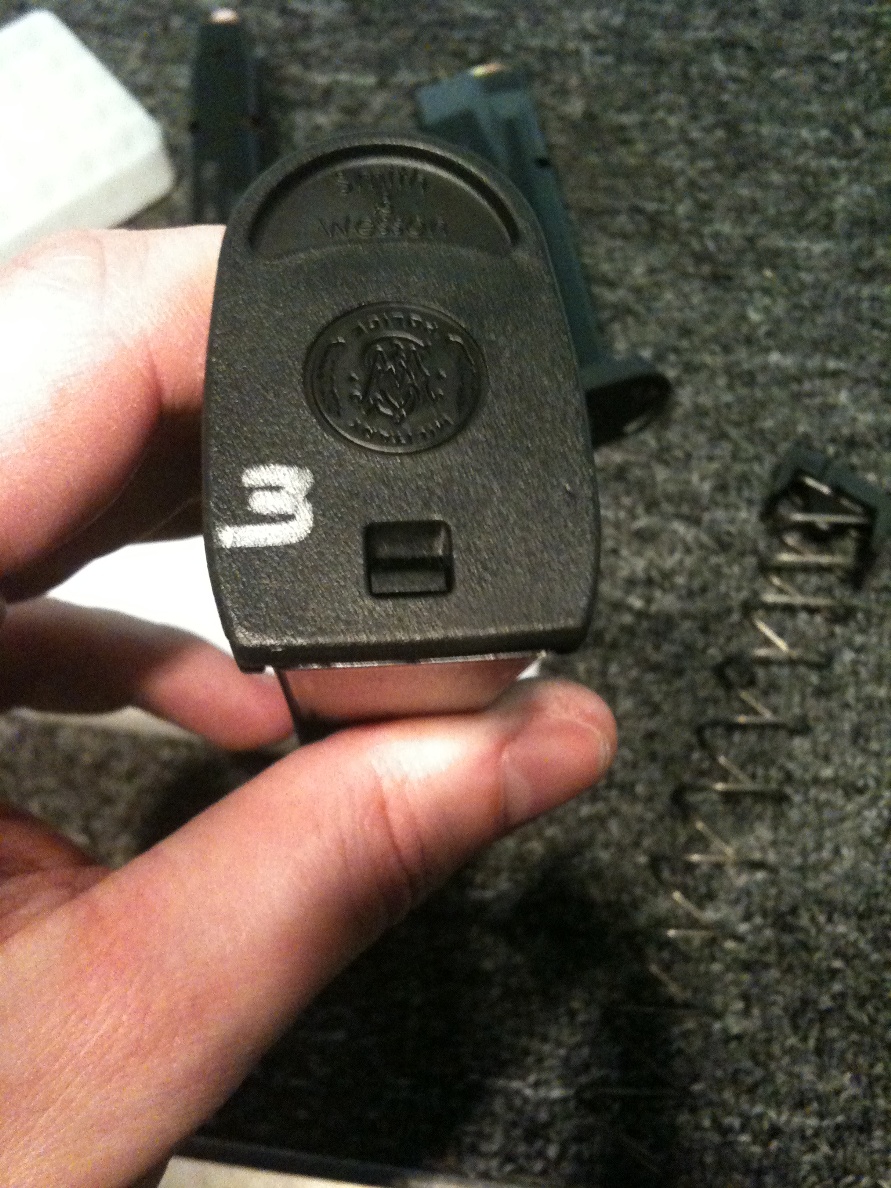 Click any image in this post for the fullsize version.  Back to the issue, notice on the basepad the location of the pin/hole that retains the basepad to the magazine floorplate and body.  It's pretty far to the rear compared to earlier models which had the pin located in the center of the basepad.  I didn't think this was a problem until I dropped an unloaded mag doing a reload and heard a "sproing" as my magazine came apart.  The spring and follower went one way, the floorplate went downrange, etc.  I recovered all of the parts except the floorplate, and started inspecting them to see what happened.  When I got to the basepad, I found the following area of concern.
The basepad is cracked immediately to the right of the hole where the pin on the floorplate goes.  This caused me a moment of consternation, so I checked my other three mags.  Obviously, one mag is fine as I used in the picture, however my other two mags also have the same crack in them.  Observe the damaged magazines.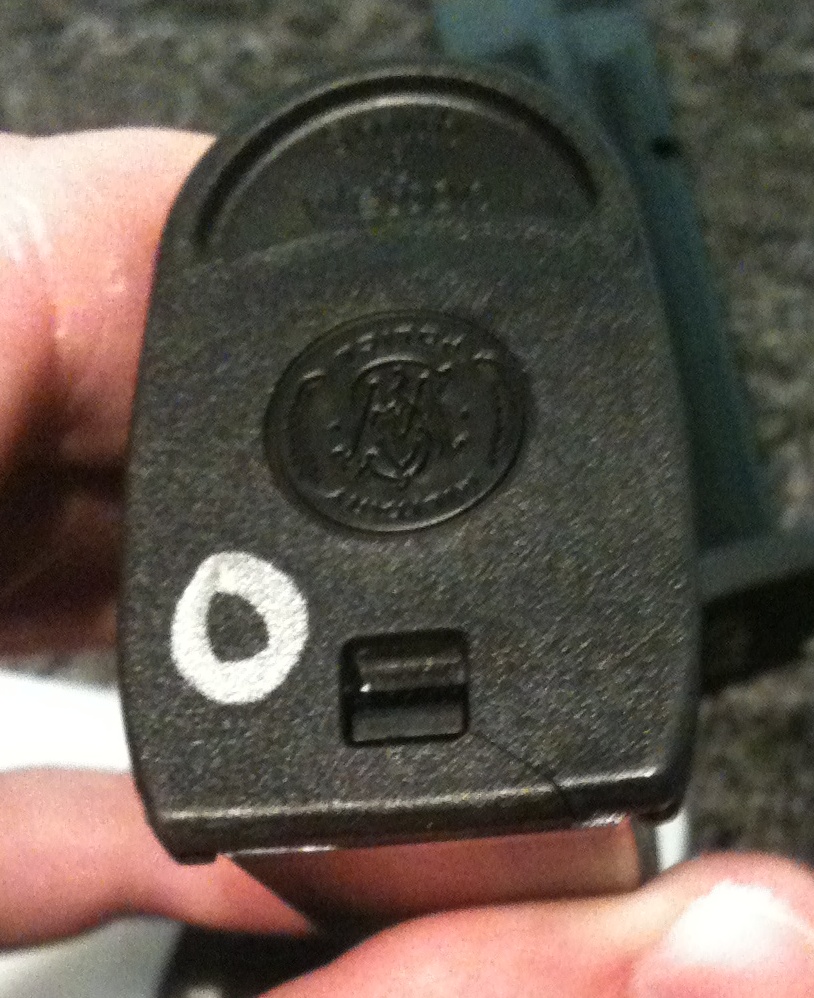 So I have 4 magazines, three of which have cracked basepads.  Only one of them has failed, mind you – the other two with the cracks in them are still running just fine and haven't come apart when I drop them.  I honestly don't know what to make of this.  On the one hand, two of the magazines have continued to function flawlessly despite repeated drops while cracked, and so really my failure rate is only 25%.  I am wondering though if anyone has bought an M&P recently and noticed that the basepads are cracking, if so it would represent a wider issue than just my mags.
Also bear in mind that I'm hard on gear.  These magazines get dropped on unforgiving concrete floors pretty repeatedly, as I do most of my practice at indoor ranges these days.  Like I said, I'm curious about this issue, and I want to see if continuing to drop the magazines will eventually 1) crack the one that isn't cracked and 2) cause the others to fail.  I'm also going to order a couple of these M&P 10 round magazines and see if they have similar issues.
I will say that other than that, I'm extremely happy with my M&P in .40.  It shoots soft, is extremely accurate, and generally speaking is the ideal of what a competition designed polymer pistol should be.