Look what followed me home: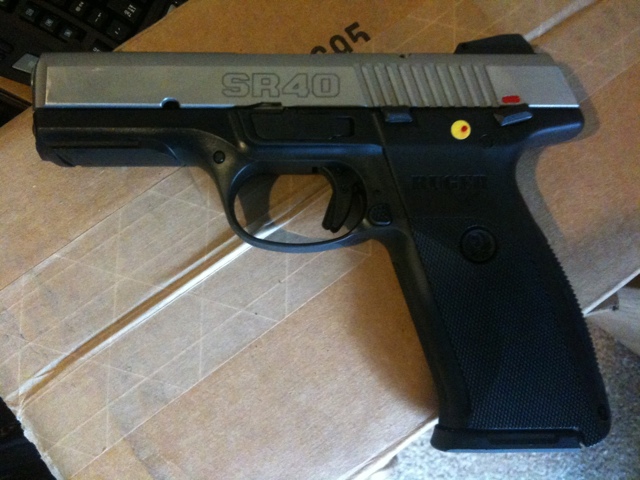 I finally had the chance to shoot the SR40, if for just a few rounds yesterday to get an initial impression.  The ammo used was BVAC .40 S&W 180 JHP which is listed at about 960 FPS.  That would put it at about a 172 powerfactor, perfect for USPSA competition which is part of where I plan on using the SR40.  Recoil was mild – I honestly forgot I was shooting a .40 for a little bit when I was running high-speed drills.
Today I'm heading off to Insights Training Center in Bellevue to take their Intensive Handgun Skills course.  This is a 2000 round 3-day course, and I'll be running the Ruger SR40 through the entire weekend to get a real feel for how it handles an intense shooting schedule.