Yesterday was day 1 at Gunsite; and we had some pretty neat toys to play with.  Obviously, one of the biggest sponsors of this trip is Colt firearms, and the pistol that they brought for us to shoot is the Colt XSE Rail Gun.  The Rail Gun is so named because it has an integral accessory rail attached to the gun, which you can see pretty clearly.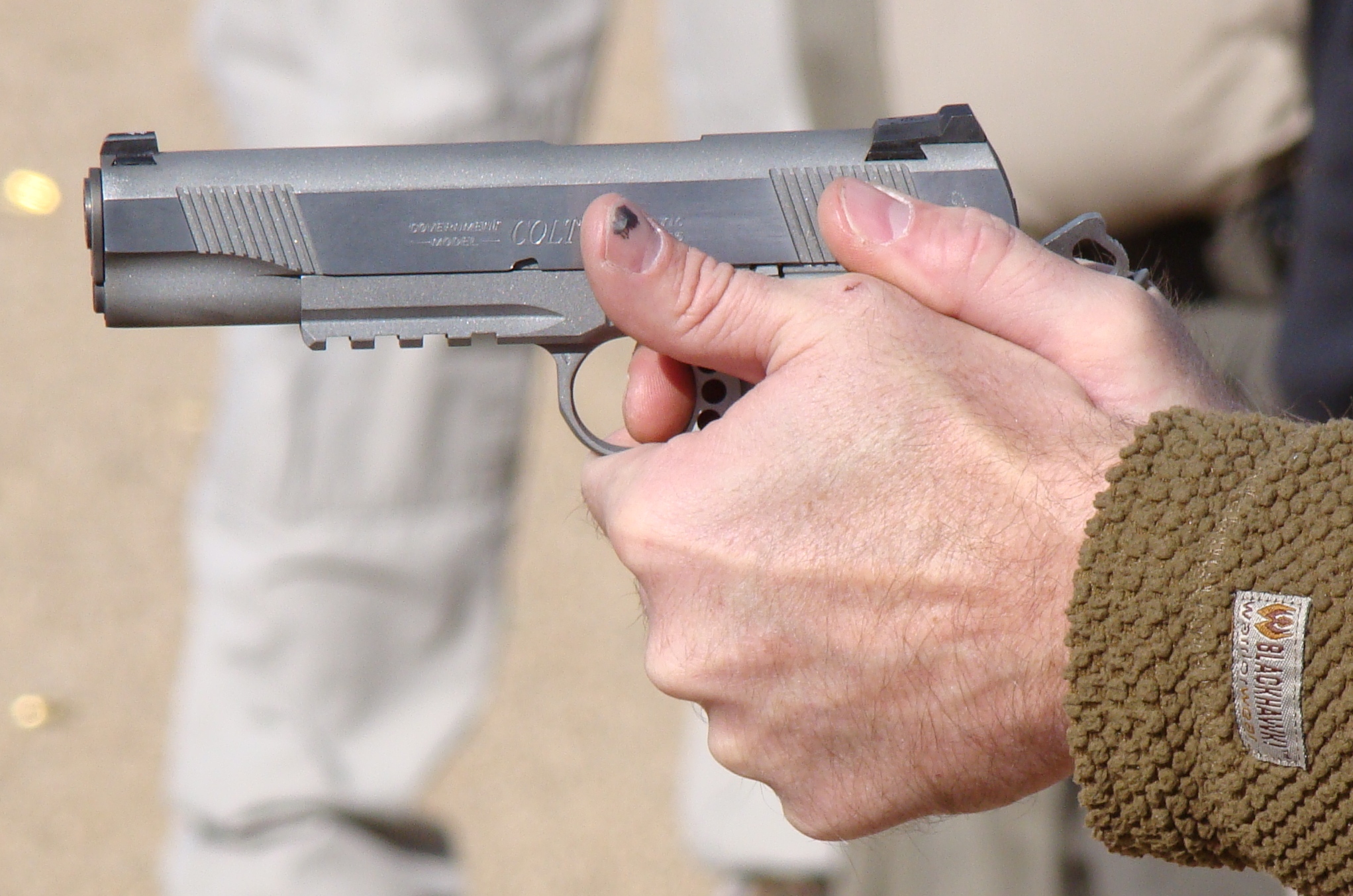 As usual, click all images to see them in their full glory, which since I was shooting in 9 megapixel mode on accident for part of the day is pretty significant.  From the factory, the Colt Rail Gun is available in one of two finishes, either the stainless finish pictured above or the black finish shown here.  The standard sights are Novak sights, however as you can see in the picture both the XS Standard Dot and the XS Big Dot will fit these guns.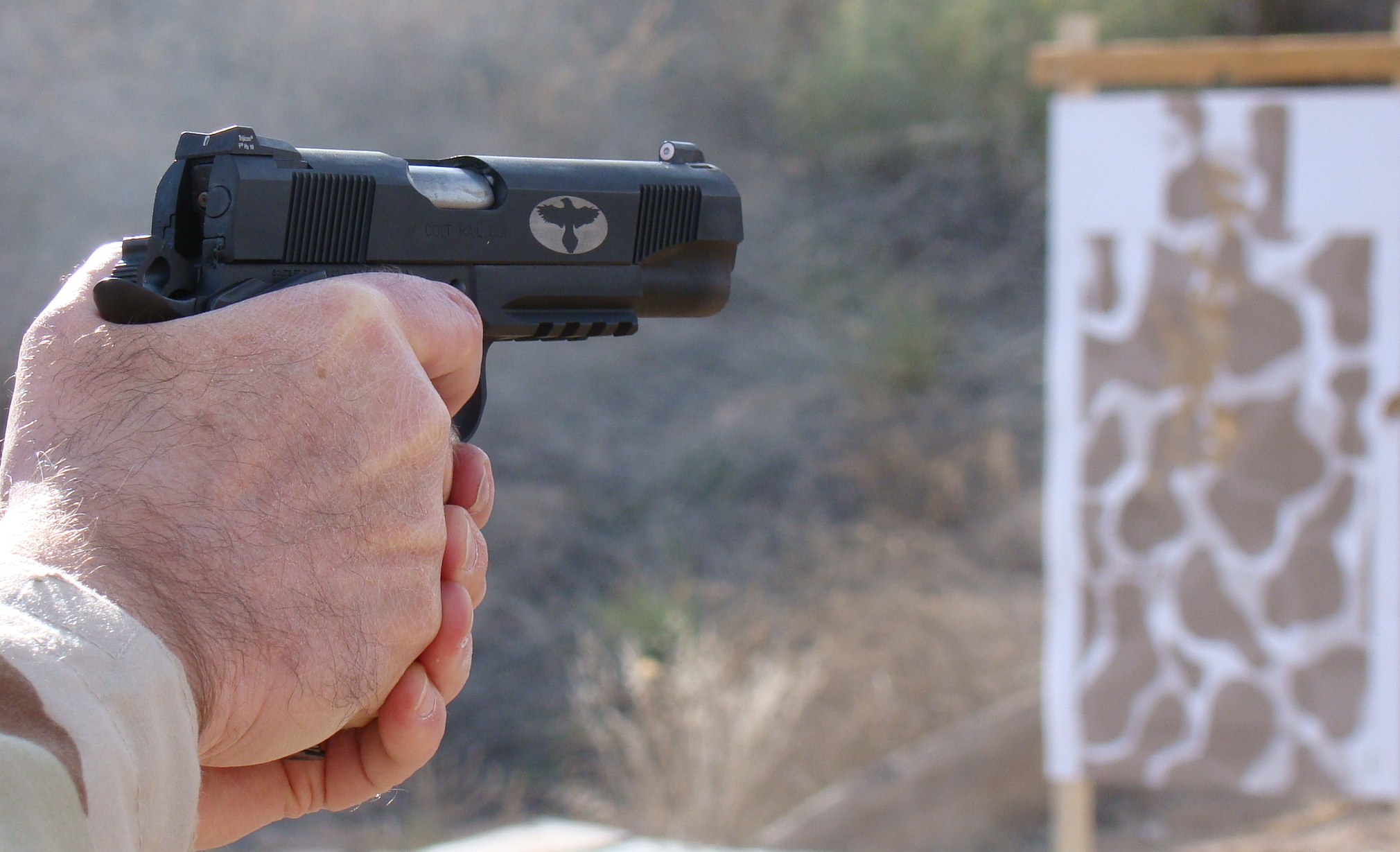 Now, the gun doesn't come with the Gunsite logo.  However, that 1911 platform is fantastic for personalization, so if you're a Gunsite alum and would like to get your 1911 customized, I'm sure that there are plenty of competent shops out there that can take care of that for you.  The Colt Rail Gun comes from the factory with what you'd expect from a serious defensive pistol – high rise beavertail, forward cocking serrations, essentially all the goodies that are now de rigueur on a serious combat 1911.
A couple of things I really like about the Colt Rail Gun – it has a rail!  While I'm not personally a huge fan of weapon mounted lights on handguns (long-guns are another story) I think that to be competitive in today's tactical/defensive pistol market, you have to to have a rail.  It does not have a full length guide rod.  FLGRs are a part that the pistol does not need to function reliably that also serves to make the pistol impossible to field strip without additional tools.  I used to like them, now I don't so much.  Finally, it's not checkered on the front strap.  I hate checkered guns.  I really do.  I probably only fired 100-200 rounds today, but in a major match or a high round count class, a heavily checkered gun becomes manifestly unpleasant extremely quickly.  I like that the Colt Rail Gun isn't a checkerboard nightmare of metal on the front.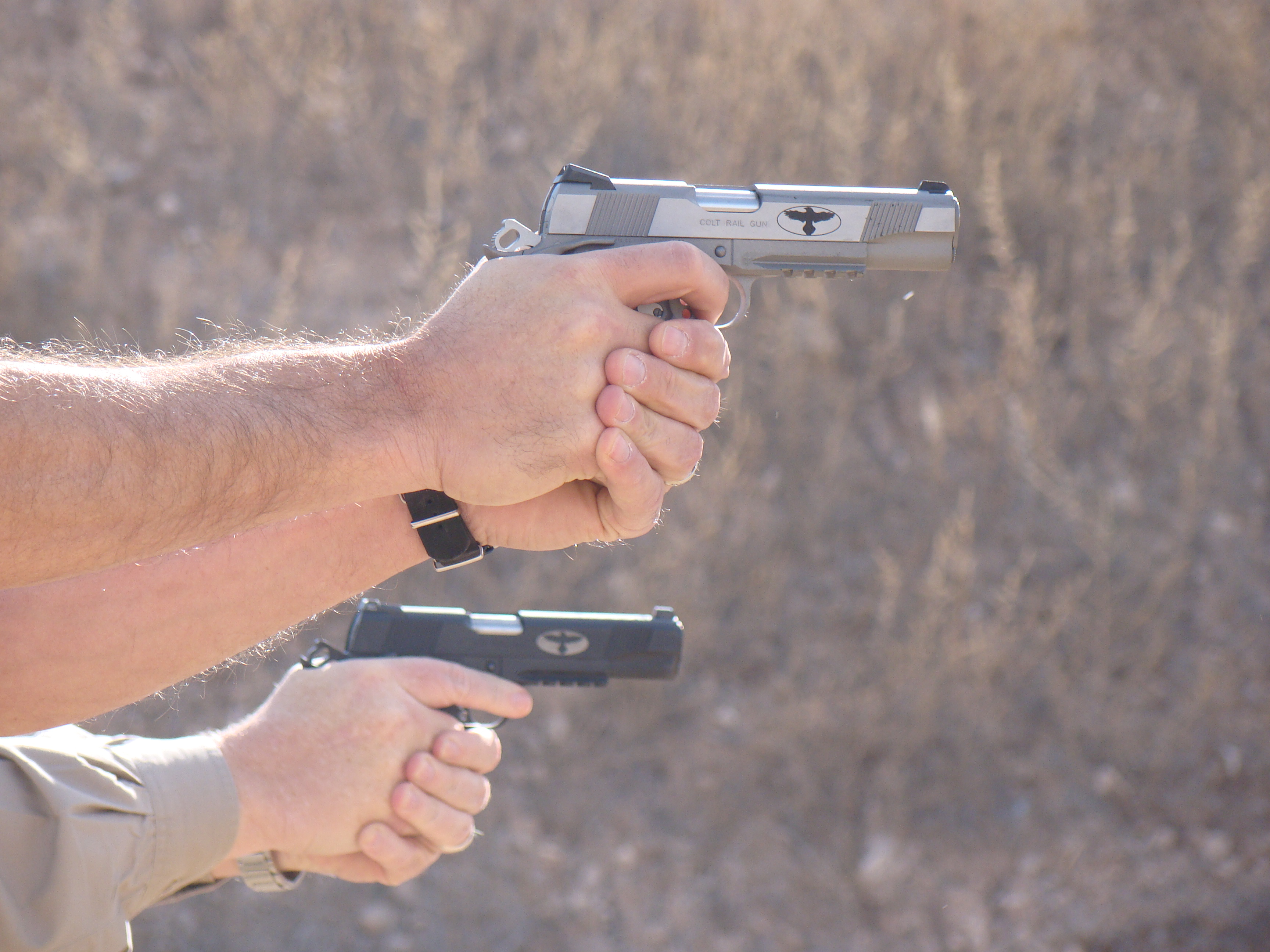 I actually really like this gun.  I'm hoping that Colt gives us the option to buy these at the end of the class, because honestly while I need another 1911 like I need a hole in my head, this gun is pretty cool.  I think it would be a neat gun to have, and if you're looking for a 1911 pattern pistol and absolutely need a rail for a light or other accessories, you should definitely check this one out.