So you want to buy a 1911 to start competition shooting, but you don't know which one to get.  Assuming for the moment that you've got less than $1000 to spend, you do still have some options available to get started in IDPA Custom Defensive Pistol or USPSA Single Stack.  First off, you have to pick a gun.  There are lots of options out there, and we'll look at 3 of them that seem to pop up a lot.  One thing that we're avoiding is any "GI" type guns – guns with spur hammers and no beavertail grip safeties are going to require modification to be "competition ready", the goal here is to buy a gun, buy some mags and get shooting.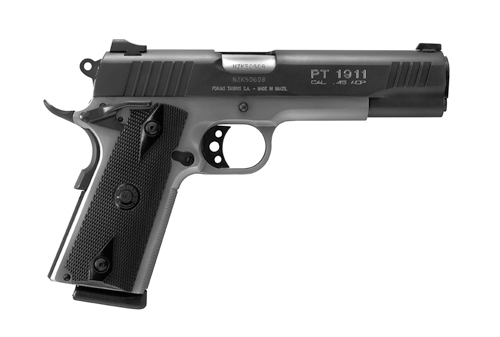 Taurus PT-1911 – Our first entrant is the 1911 from Taurus.  These usually come with a street price around $500-$650, and have a good number of the features that you'll want on a gun.   The big pros with the Taurus are the forged frame and slide.  The cons are that some aftermarket parts such as magwells, grips, and some internals that would be "drop in" on other models may require some extensive fitting to work with the Taurus.  The Taurus also comes from the factory with either Heinie or Novak sights, which is a major improvement over most "factory" guns.  The Taurus PT-1911 is available in .45 ACP, .38 Super, and 9mm.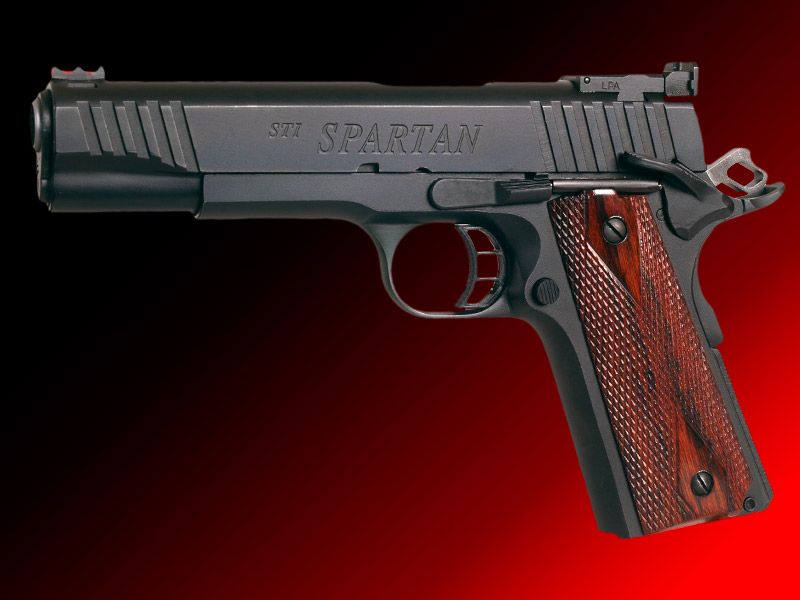 STI Spartan – Next up is the STI Spartan.  This is STI's "entry level" 1911, available in .45 ACP or 9mm.  The STI Spartan features STI's BoMar style adjustable rear sight and a fiber optic front sight, making it the winner in terms of "quality sights out of the box".  The Spartan's slide, frame and barrel are all made by Armscor, and the gun's internals and other parts are all STI parts.  This gives you a 1911 full of reliable internal parts for a fraction of the price of the STI Trojan.  Retailing for right around $650, the Spartan is also backed by STI's excellent customer service, which is another point in its favor.  Also, most aftermarket parts will fit the STI Spartan, including magwells, which are basically required to be competitive in IDPA and USPSA.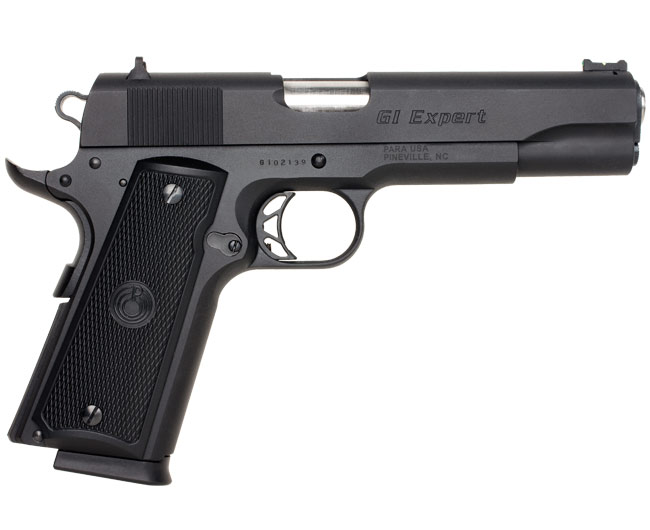 Lastly, we have the ParaUSA GI Expert ESP.  This is a step up from Para's base level GI Expert, and includes some additional features to make it more competition friendly.  The white dot front sight is replaced with a fiber optic, and the grip safety is now a true beavertail grip safety allowing for a higher hold on the pistol to mitigate recoil.  The GI Expert ESP is available only in .45 ACP, however it can be had for less than $600, which is a steal.  Also, unlike both of the other guns on this list, the ParaUSA GI Expert ESP is produced entirely in the US at Para's facility in North Carolina.
There are a lot of factors that go in to picking an entry level 1911.  Some people will say to not buy one for less than a thousand dollars, because you're going to end up spending that much anyway.  Personally, I like the entry level guns.  It gives you something to shoot without breaking the bank, and it's a good way to try on the 1911 platform for size.  If you end up not liking them, you're not out $1500, which would be a hard pill for anyone to swallow.
My order of personal preference for the guns above would go like this:
STI Spartan – the Spartan's biggest "go" point is that it's backed by STI.  They have a reputation for excellent customer service, and I do not hesitate to recommend their guns to anyone.
ParaUSA GI Expert ESP – While this lacks some of the advanced features of Para's other guns such as the Power Extractor, LDA trigger, or double stack magazine; there is something to be said for a well built 1911 that works and is made in the USA.  I've had great experiences with my ParaUSA LTC, and would definitely shoot this gun.
Taurus PT1911 – For an entry level 1911, you can definitely do worse.  There are a lot of people that will bash the Taurus, and while it finished 3rd behind the STI and the Para on my list, I have seen a lot of PT1911s during IDPA matches, and they all had one thing in common – they all worked.  I've seen stoppages in high end Kimbers more than I've seen Taurus PT1911s barf, so for an entry level gun I'd not be uncomfortable recommending one of these.
One caveat to add though, and anyone that's shot 1911s will realize this.  You may buy an entry level gun to avoid spending a ton of money on 1911s, but if you end liking the platform…well let's just say you should be prepared, because this rabbit hole goes a long way down.  The 1911 platform is a great way to get in to competition shooting, and the guns we've listed above will all serve you well as starter pistols, but eventually you'll start craving a little bit more.
Later, we'll look at accessories to go with your new Single Stack Gun!