One book, two different reading styles.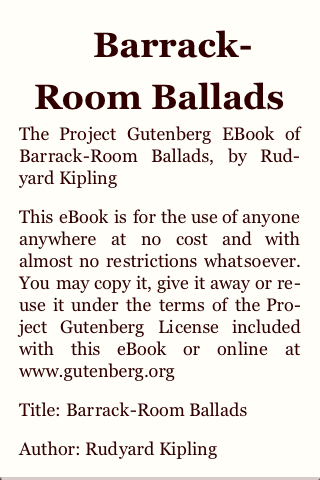 This is Barrack-Room Ballads, by Rudyard Kipling.  It's one of my favorite books, and that's what it looks like on my iPhone.  It's a handy format, it goes with me wherever I am.  My iPhone carries a library on it that I could never carry with me, over 100 books stored in my pocket.
But it doesn't have any soul.
Because this is also a copy of Barrack-Room Ballads by Rudyard Kipling.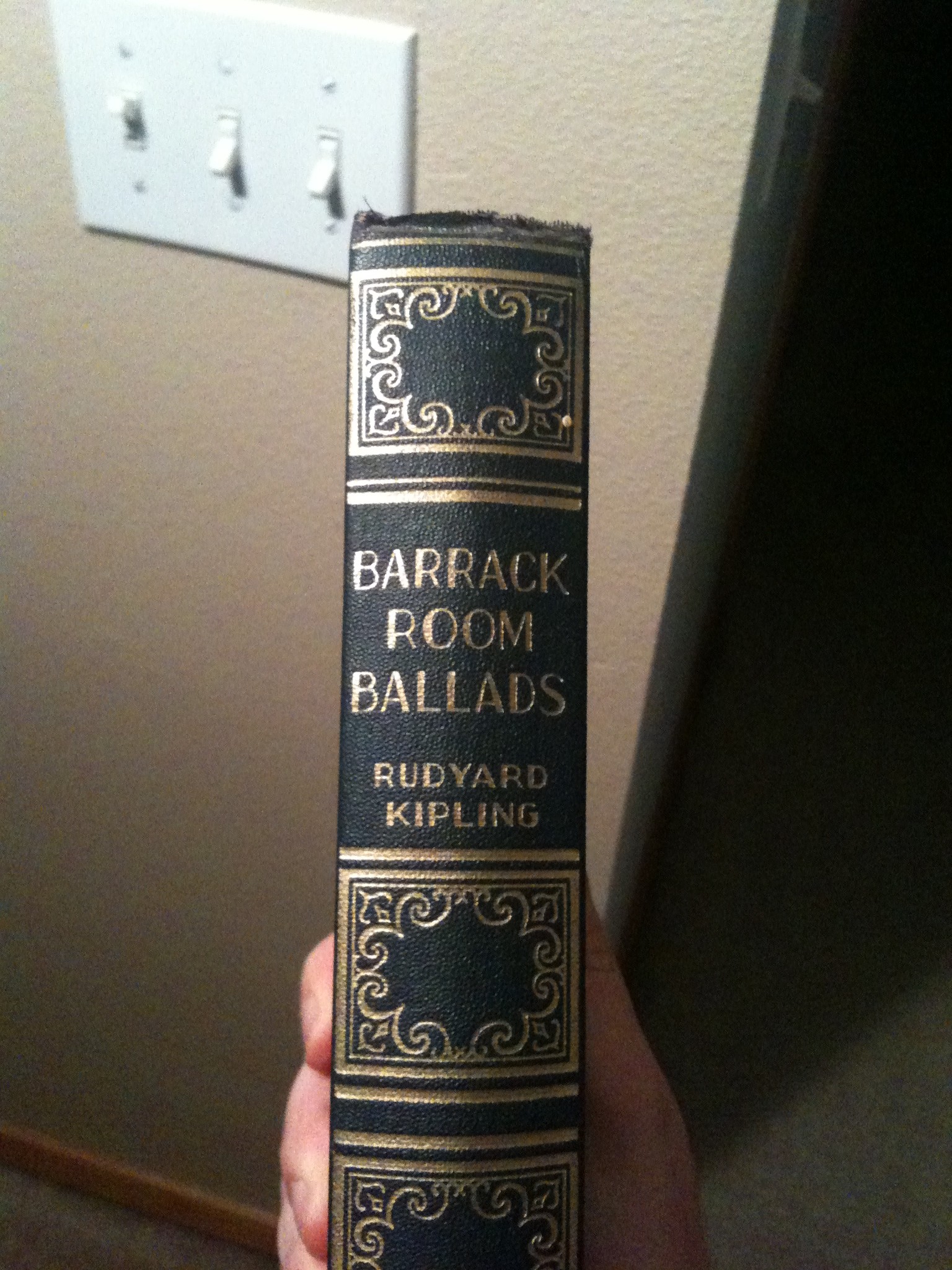 The only indicator of when this particular version of the book came in to being is the name "Atwood" in the front cover, under which is written "Feb, 1944".  I had to stop and think about that for a minute.  66 years ago, this book changed hands; and it kept traveling until it ended up here, in my hands.
So while I dearly love technology, and the ability to read great works of fiction, carry hundreds of books with me wherever I go, I think that when I'm reading Kipling I'll keep it in the traditional format.