More teaser on my upcoming Bianchi Cup 2011 Metallic gun –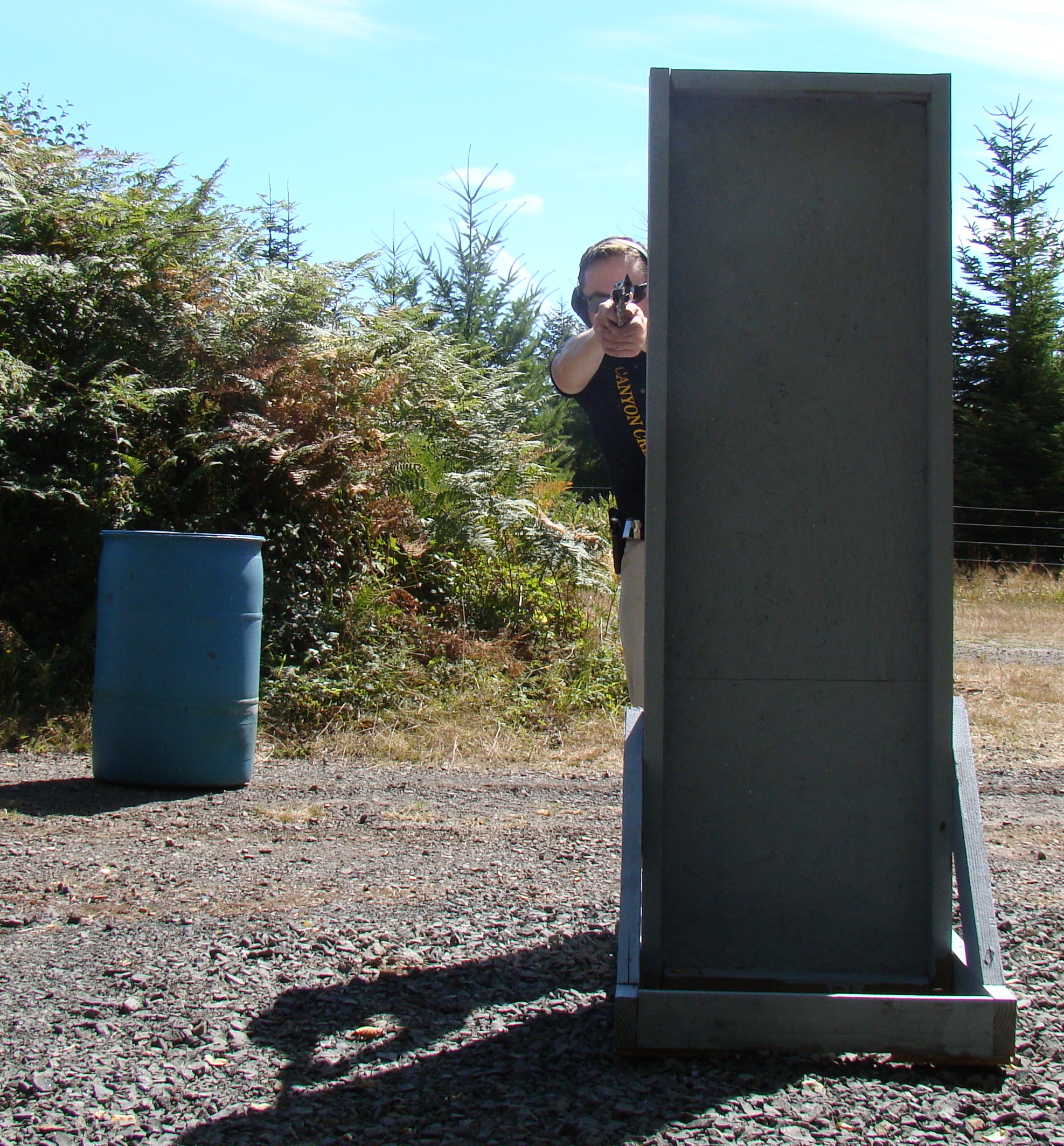 practicing for the Barricade Stage, one of the hardest stages at the Cup in my opinion.  It's clearly a revolver, but beyond that it's pretty hard to tell what exactly it is that I'm shooting.  I will say this though, that gun can shoot.  I was using PMC Bronze 132 grain FMJ because it was cheap and what I had in the ammo can and at 20 yards the gun shot a pretty tight offhand group.
Now, this just isn't some revolver that I had built for the Cup, no this gun has a story to tell.  Lots of stories to tell, in fact and some that I don't know and won't be able to tell on its behalf.  But next May at the 32nd Bianchi Cup I'm going to try and write another chapter in its history – add another story to the list of places and events this revolver has taken part it; and I'm hoping that you'll come along for the ride.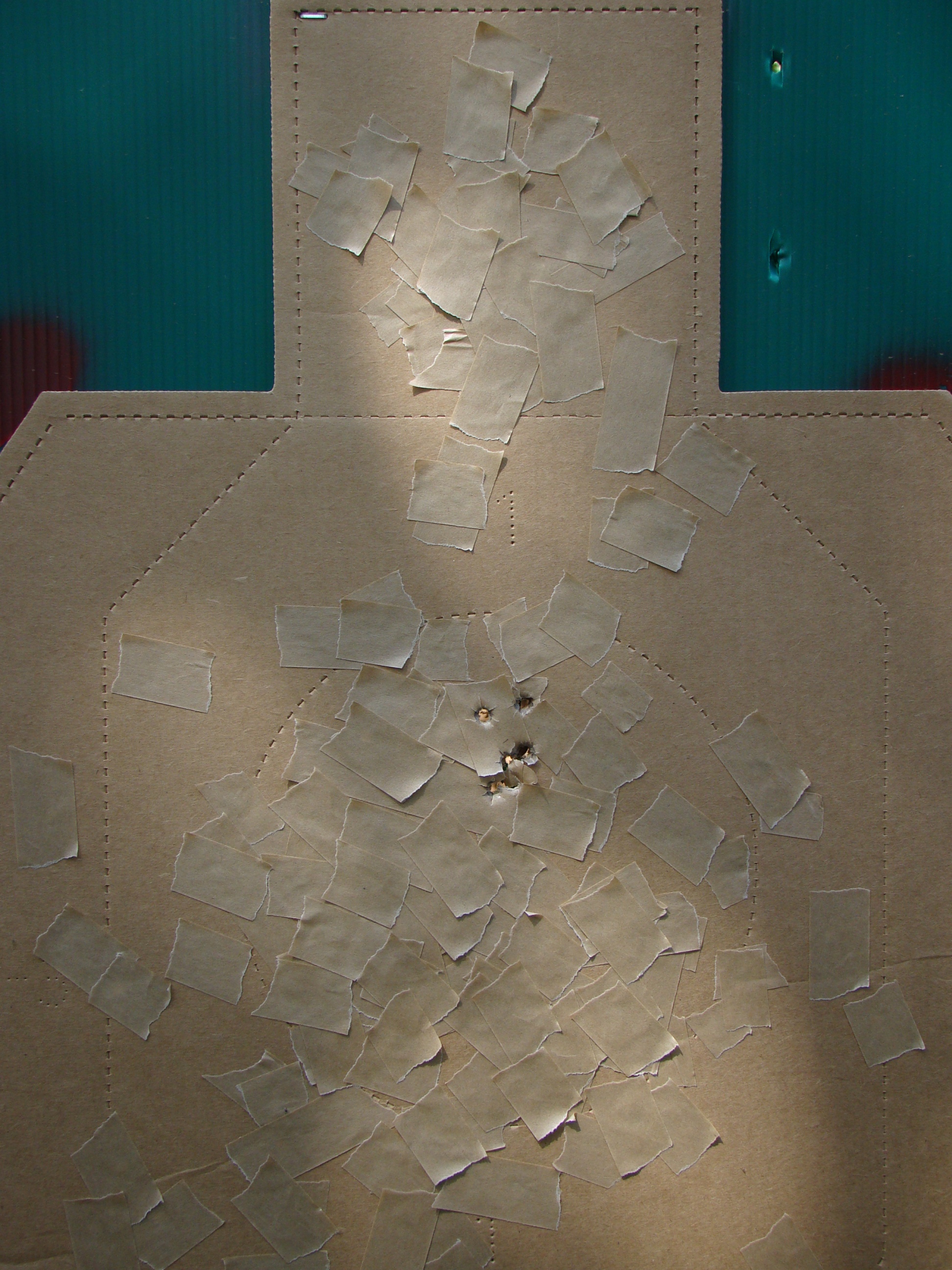 Oh yeah, that's right.  It shoots just fine at 20 yards.  Six shots around the barricade in 7 seconds, standard IDPA target.  I do need to get some AP-1 targets for practice starting here pretty soon, but if that was a Bianchi target, that would be 60-6x for sure.  I'm excited about running this gun, and the practice leading up to it!