Available from Dawson Precision is the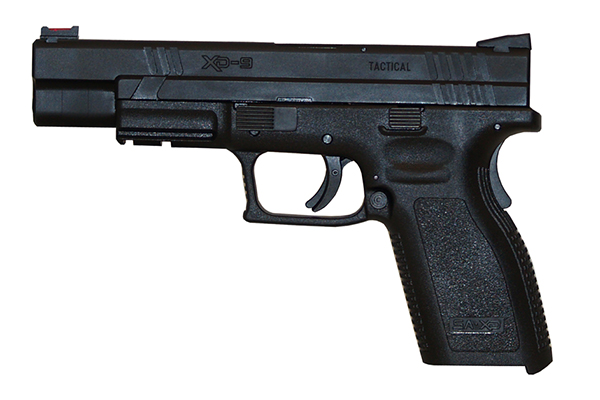 Production Division ready Springfield XD pistol.  Dawson takes a stock Springfield XD Tactical (that's the 5 inch model) in 9mm and adds the following touches to get it ready for USPSA Production or IDPA Enhanced Service Pistol:
Dawson Precision Fiber Optic Front sight
Dawson Target rear sight
Competition Trigger job set at approx 3.25 pounds
Dawson also test fires each pistol to guarantee that it's shooting to the correct point of impact before it goes out to the customer.  That's a nice touch, because it makes sure that the shooter can get out to the range right away and start competing with their new Dawson Precision XD.  According to their website, this gun is also available in .40 S&W and .45 ACP if you want to shoot Limited-10 or CDP with your new toy.
One word of caution – if you want to shoot Bianchi Cup Production with this gun, the trigger has to be over 3.5 pounds.  So if that's part of your plan, I'd contact Dawson prior to ordering to make sure the trigger pull weight is correct for what you want to do!  Personally, I'd have it set right at 4 pounds, that way you don't need to worry about being an ounce or two under weight.