Gander Mountain recently had a price drop on ammo.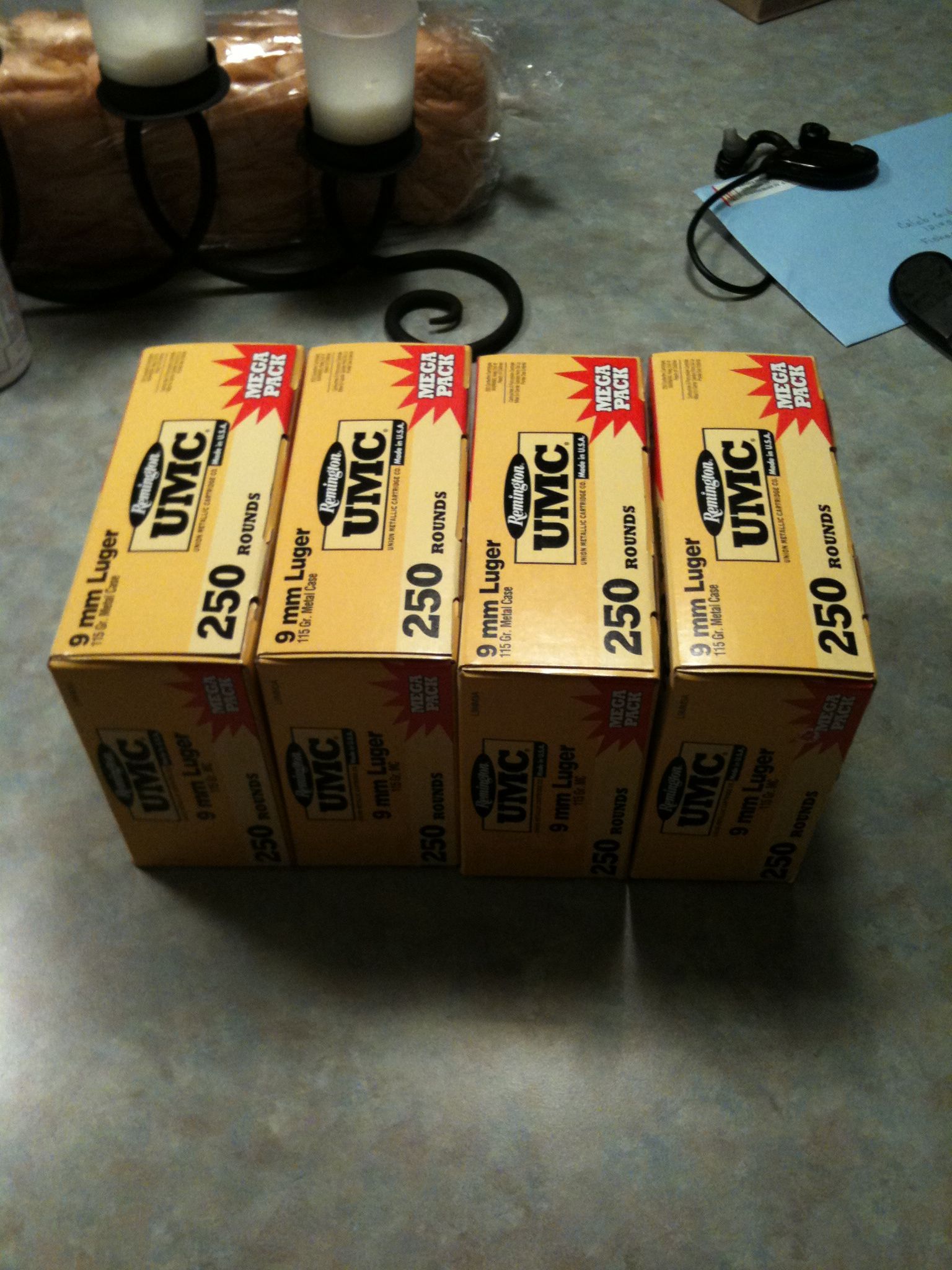 What you see before you represents 250 bucks after taxes, which is better than anywhere I could find the same ammo online.
Plus, not worrying whether UPS would make it in time for the match is nice.  I have recently become a fan of the Remington UMC 250 round bulk packs, because they're efficient.  I can drag one mini-case to the range a lot easier than 5 loose boxes of ammo, or if I'm settling in for a long session a couple of those are pretty easy to manage.  All of this should be shot up before the end of the month – between the Quest for Master Class and the upcoming USPSA Section Match at the end of July, I've got a lot of blasting to do!