Speaking of Comp-Tac, these are the components of the Deluxe Pro Competition kit, minus the belt.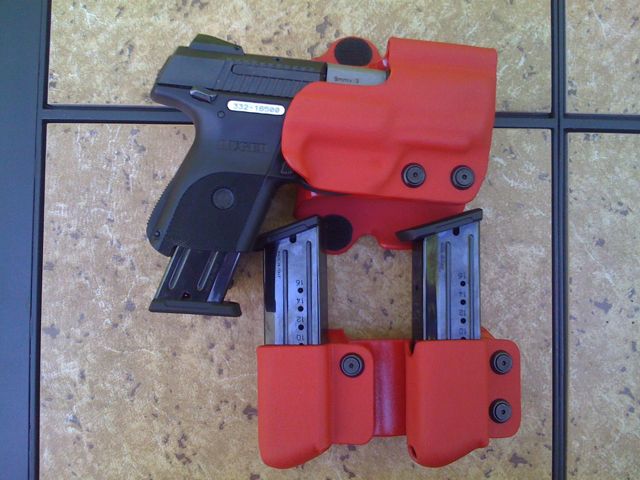 These are a Speed Paddle holster, and a double magazine pouch.  And yes, they are bright red.  I have a jillion black/olive drab/coyote tan holsters and mag pouches, and frankly they're quite boring.  The red is lively!
I tried the holster out on a few dry runs, and I have to say that the short barrel of the SR9c coupled with the speed cut on the holster make it fast.  I mean really, really fast.  We're talking sub 1 second to target fast.
The mag pouch is pretty awesome as well.  One of the things I've been practicing are my tactical reloads/reloads with retention.  The mag pouch is actually wide enough and forgiving enough that it's fairly easy to slam an empty mag into the mag pouch.  IDPA occasionally requires a reload with retention, and my technique is pretty fast – the mag pouch will help.
I can't wait for July so I can actually get started running this package in competition!