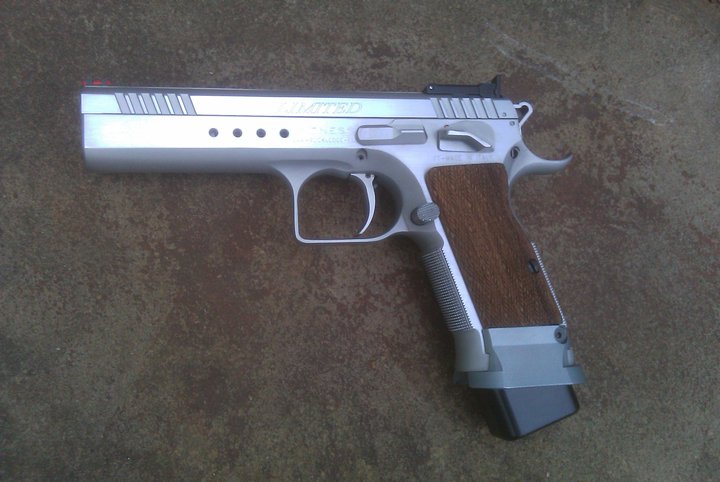 My buddy Iain from Top Shot got himself a new heater for competition.  That's a Witness Limited in .40 S&W, which as Iain describes it (in his English accent) is "21 rounds of 40 cal goodness, all steel & wood like a real pistol should be. Weighs a freakin ton…"
Iain, in addition to being a top notch competitor on Top Shot is also a dedicated 3-gun shooter in the Trooper division, which makes him a certified badass.  For Trooper, you have to lug all the gear you're going to use in a match ON YOUR BODY – literally carrying thousands of rounds of rifle, shotgun, and pistol ammo, several guns, spare parts, tools, etc – all without the aid of a cart.  The new Witness Limited is an upgrade from Iain's previous match gun, the Witness Match – also in .40 S&W.
I'm jealous of your new toy, buddy.