Last night's Gun Nuts Radio was a GREAT episode.  Our first guest of the evening was pro shooter Todd Jarrett, who gave us a look at what's going to be coming up from his new company Strike Force Manufacturing.  It sounds like Todd's got some interesting enhancements to the 1911 pistol planned for the future and I'm excited to see what he's going to have come up.  We talked about the 1911 design and how it's endured for almost 100 years, and some of the great strengths of the design.  One of Todd's competition pistols, a ParaUSA 1911 with the LDA trigger has over 300,000 rounds fired through it in its lifetime and is currently on display in Para's headquarters in North Carolina.  To listen to Todd talk about his shooting experience and what's up next for him, click here for the full episode of Gun Nuts Radio!
After Todd, Ben Stoeger joined the show to talk about his experience on Top Shot.  Ben was the Team Challenge expert on the 2nd Episode of Top Shot, the Zipline of Fire.  Ben also just came off a 2nd place finish at the Area 5 Championship match in Production Division behind Dave Sevigny of Team Glock.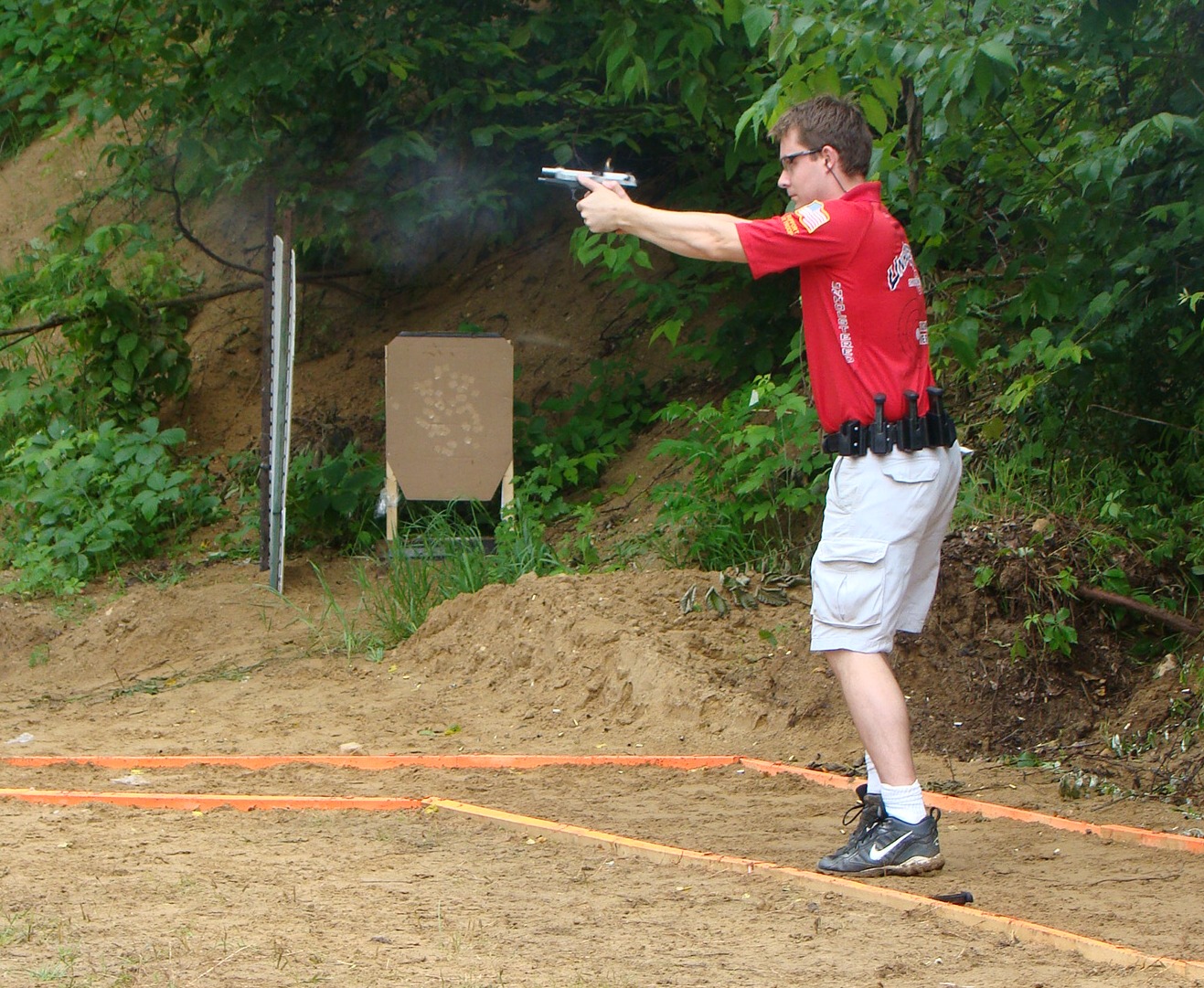 To download an .mp3 copy of last night's show, click here.
Having Ben on the show was a neat experience, as we got to have an inside look at what someone that wasn't involved in the competition was thinking while we were doing our shooting.  Ben, a legit USPSA Grandmaster, talked about the difficulty of the challenge – shooting a bullet down a tube and hitting a glass target at the back of the tube seems simple in theory…until you have to do it knowing that 4 million people will see you do it, that your teammates are counting on you, and that there's an HD camera an inch from your face.
As always, Gun Nuts Radio is available for our iPhone/iPod/iPad using friends conveniently at
for the startlingly low price of $0.00. We're proud to be able to deliver one of the highest rated shooting sports and firearms podcasts for no cost to you, and ask that if you like listening to Gun Nuts take this opportunity to support the show at our Gun Nuts Gear Store because, hey, capitalism is awesome!
Thanks again to Todd Jarrett and Ben Stoeger for taking the time to appear on last night's episode of Gun Nuts Radio. It was a great show, and I'm glad we had the whole hour to do it in as the time just flew by! We'll be back next week at 9pm Eastern time with more on Top Shot, as well as great guests and instructors from the firearms and competition world!