I have to give Comp-Tac props today, as yesterday I was trying to order the holsters and mag pouches for The Quest for Master Class on their website and having some problems.  A quick email to tech support was answered within a couple of hours which had excellent and friendly instructions on how to get the gear I needed ordered.
Speaking of gear, I ordered the Comp-Tac Deluxe Pro Competition Kit which comes with a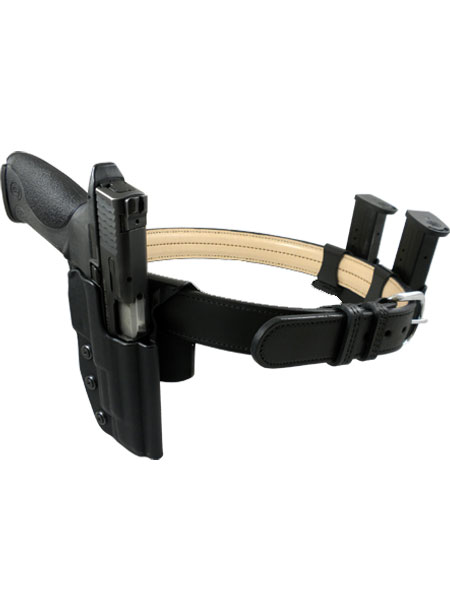 Kydex reinforced gun belt, Speed paddle holster, and Comp-Tac twin mag pouch.  You can get the holster and mag pouches in black, or if you're like me and want to "make a statement" on the range, you can also get them in fire engine red.  Based on previous holster selections, guess which color I chose?  In addition to that, I also ordered a CTAC holster which will be used to carry the Ruger SR9c.
The CTAC is a tuckable IWB holster that's designed to give you maximum retention and concealability while still allowing for a fast presentation from concealment.  The CTAC has the all kydex body which I tend to prefer over the leather/kydex hybrid of the MTAC holster.  I wear undershirts all the time anyway, so it's not that big a deal – plus I tend to sweat during the summer and I don't trust leather to deal with my seat the way I trust kydex.
I bought and paid for these holsters with my own cash – the idea is that while I'll be reviewing the SR9c, I'm also going to be reviewing the carry and concealment system that I'm using with the gun.  The holsters should arrive in about 2 weeks, which will be right in time to get them out to the range for the start of the Quest for Master Class and to do some shooting!