Now this is pretty cool, the new Smith & Wesson M&P15 VTAC rifle.  
This is another model of the M&P15 rifle from Smith and Wesson which uses a neat line-up of parts from Viking Tactics.  Here's the feature list from Smith & Wesson's website on the VTAC M&P:
Surefire flash hider and G2 light with VTAC light mount
VTAC/JP Enterprises handguard
JP Single Stage match trigger and speed hammer
VTAC 2-point padded sling
This gun is ready to go right out of the box for 3-gun competition or for a home defense/tactical carbine.  I personally like that Smith and Wesson is partnering with companies like Viking Tactics and Magpul to produce special edition M&P15 rifles that will help customers buy a "ready to go" rifle for whatever application they have in mind.  Whether it's 3-gun shooting, plinking, home defense, or friggin' zombies; Smith & Wesson likely has a rifle for you and the new M&P15 VTAC is no exception.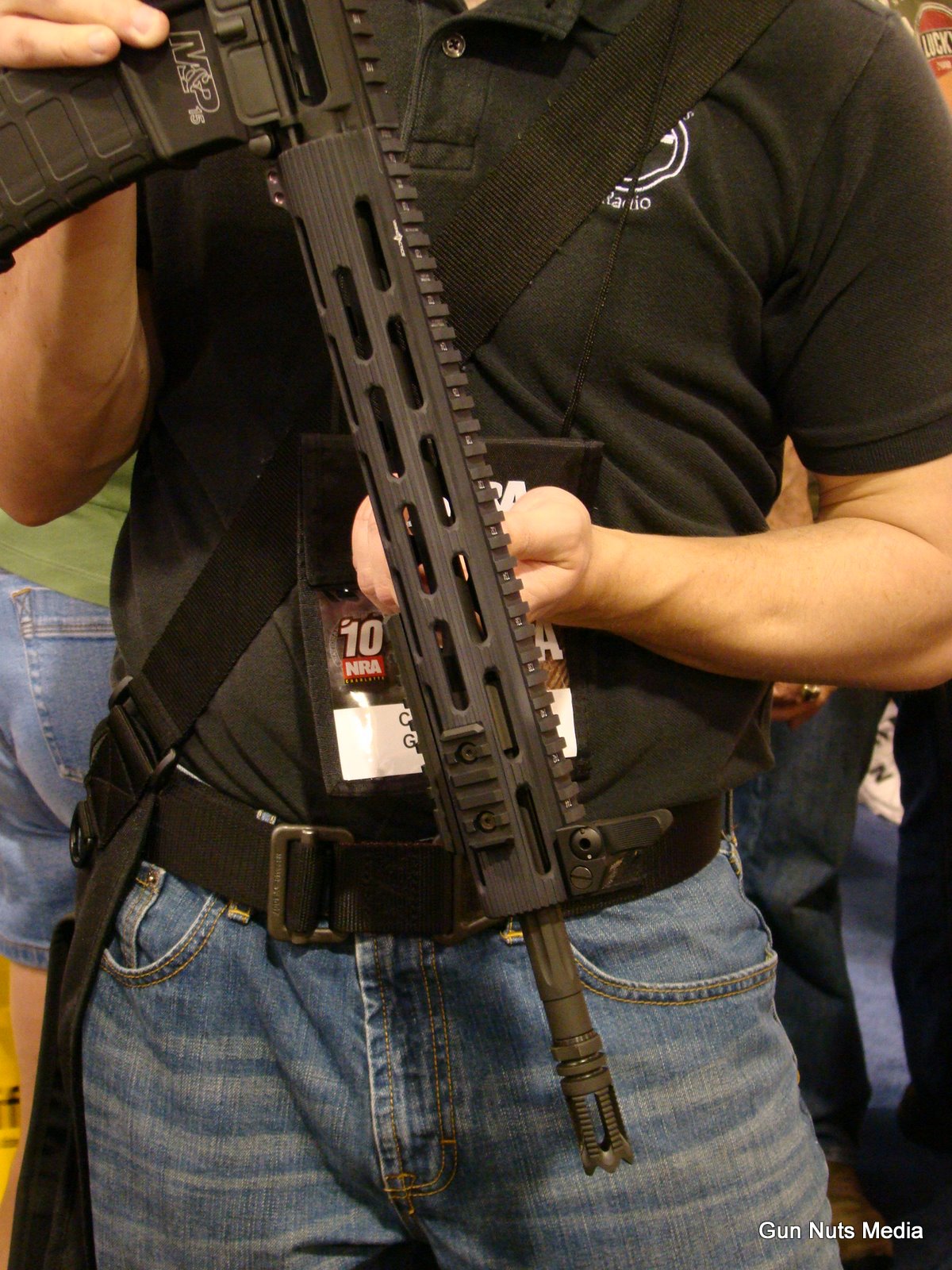 That's the new VTAC/JP Enterprises handguard highlighted in this picture.  Honestly, the M&P15 VTAC is "just another AR".  It's not going to do anything that another AR won't do in that it shoots a 5.56 projectile accurately to 600 yards…but unlike a "stock"  AR it comes with a lot of extra do-dads that make it ready for specific applications without any additional customization.
The S&W M&P15 VTAC comes with an MSRP of $2,244; no word yet on what the actual street price will be.  If you're looking to get right in to 3-gun competition though, it's probably a good bet.
S&W offered no promotional consideration for this post.