Here's an interesting gun from Smith & Wesson, the 386 Hunter model.  Obviously, the name implies that S&W is targeting the hunting market with this gun, which frankly doesn't make a lot of sense to me.  Look at it.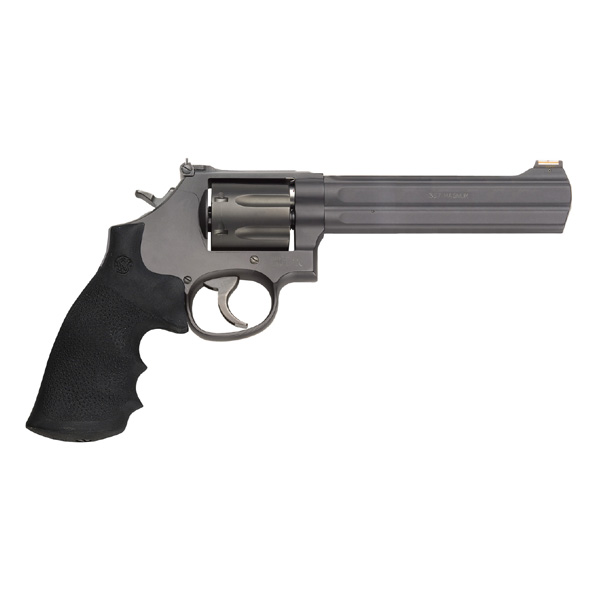 It has a six inch barrel, a scandium frame with a stainless steel cylinder, and a HiViz fiber optic front sight.  This gun SCREAMS "Steel Challenge" at me, and if it doesn't scream that at you it probably means that you're in much better mental health than I am.
In all seriousness though, the general consensus for Steel Challenge shooting is that "ligher is better" as it makes for faster transitions between targets.  Also, a seven shooter is definitely a step up in the Steel Challenge game since those extra two rounds provide a great cushion for speed shooting.  You could also get the cylinder cut for moonclips and use it for an ICORE revolver in Limited Division.  I'm just kind of surprised this is being marketed as a "hunting" gun, because a 6 inch .357, even if it's part unobtanium, seems like a little bit for a trail gun, but not big enough for an "omg there's a bear" gun.