The official name for what I've come to affectionately refer to as Red Racer, it's a custom hand made leather holster for my S&W 627 Pro Series specifically designed to meet the holster requirements for Bianchi Cup Production Division while giving the maximum speed and ease of draw possible.  Custom built by Michael at the Holster Site, the holster is hand stiched with Kevlar thread, and is double stiched down the spine and the underside for additional strength.  The red dye is also hand rubbed, and it really gives the holster a great appearance.  When I said "can you do fire engine red", I had no idea he'd actually deliver something that perfectly met my description.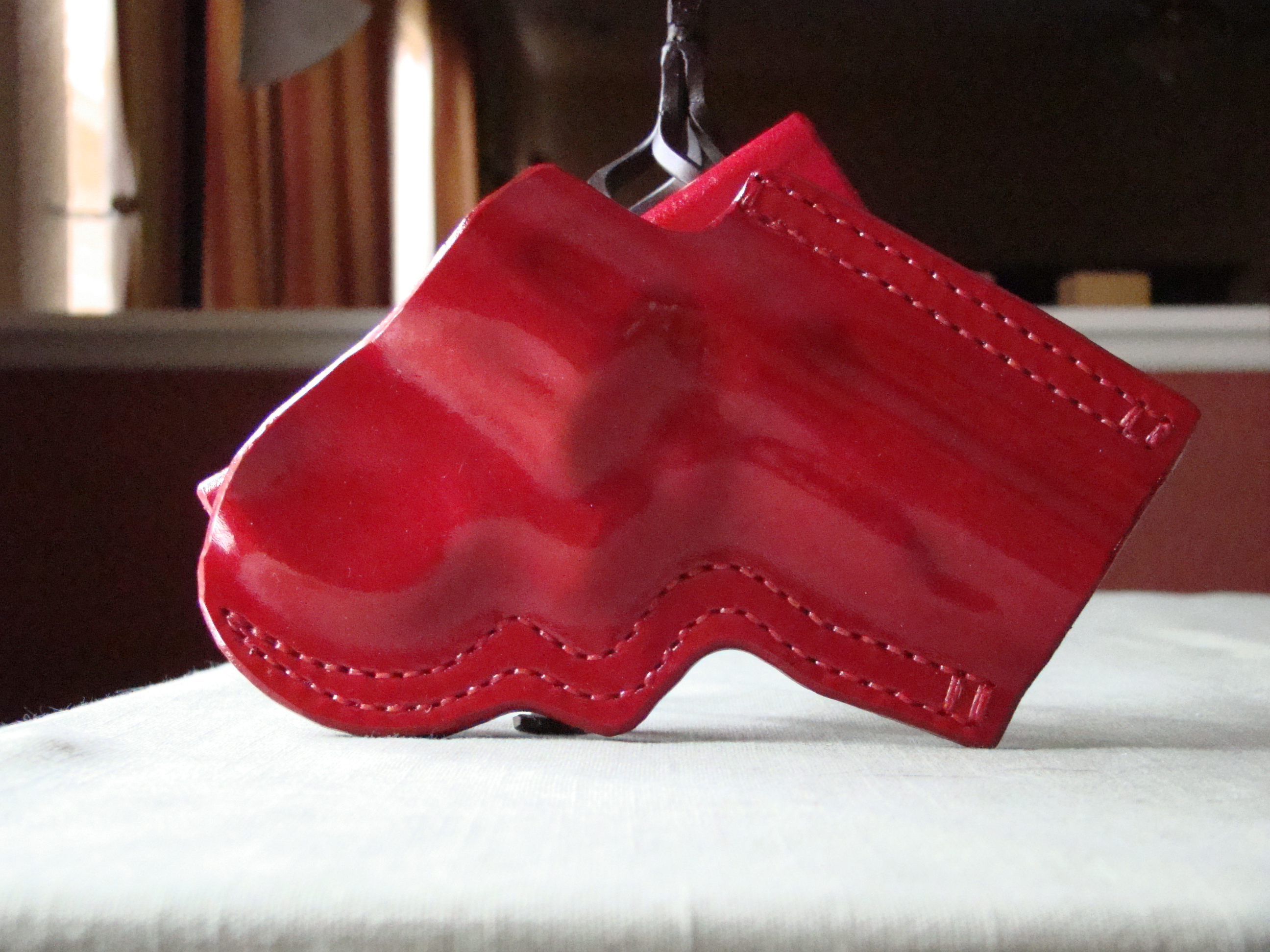 The one problem I've discovered is photographing the thing!  Flashes bring too much glare, and unfortunately I've not had a nice sunny day in quite some time to get a decent picture of it.
That being said, it's truly an excellent holster.  It's well made and perfectly execute the design intent, which is to draw faster while still retaining the gun.  Yesterday at the range I compared draw/first shot times from that holster to my Blade-Tech kydex rig, and I found that with the Red Racer I was usually about 0.2 seconds faster.  I even had one or two 0.98 draws, which is the first time I've gotten back under 1 second since switching to revolvers.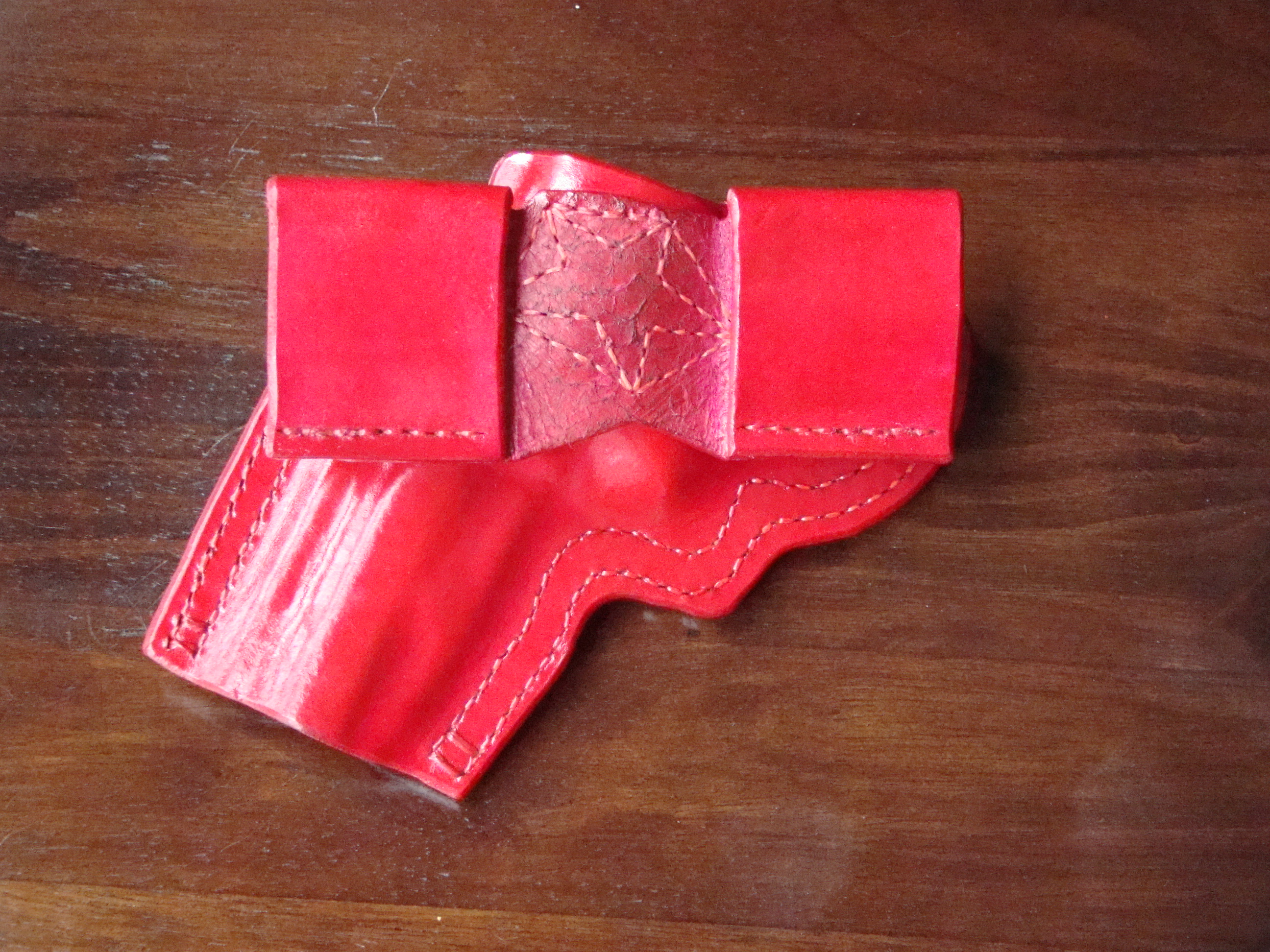 If you're looking to get some custom gun leather made for a special project, every day carry, or competition, give Michael at The Holster Site a buzz.  You certainly won't be sorry, as the quality of workmanship and customer service that goes into these holsters is absolutely excellent.
FTC Disclaimer: This holster was commissioned by me for my personal use, and The Holster Site isn't paying me for this review.