I got a couple of emails from people asking me what I meant when I said "thumbs forward hold" on an autopistol.  This image below is of the "thumbs forward hold".  The thing about this grip is that it's very easy to teach, as it utilizes the body's mechanics to lock down on the gun.  Those hands in the picture belong to a woman with small hands, who was able to assume a proper thumbs forward hold on my .38 Super with about 10 minutes of instruction.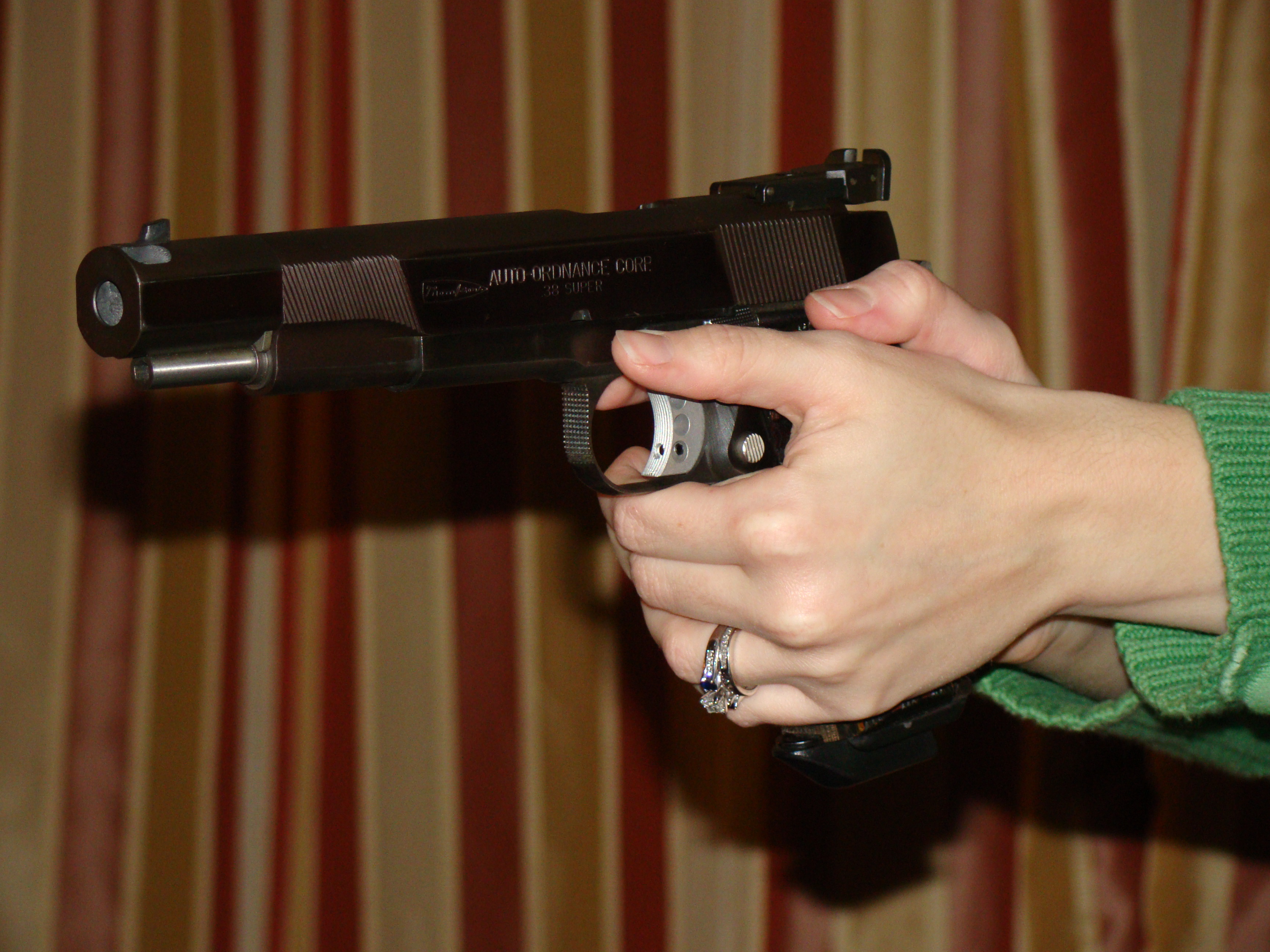 Note that both thumbs are indexed on top of one another, and both are pointing towards the shooter's intended target.  This allows the gun to come back faster on target in recoil (nevermind the big ol' Wilson Accu-Comp on the gun) which will lead to faster splits in matches…or when your life depends on it.
The thumbs forward grip isn't just for 1911 patter pistols, either.  Top level competition shooters such as Dave Sevigny use it when shooting Glocks, Julie Golob uses it on her S&W M&P, and the list goes on.
Of course, this is not "the way".  It is "a way", that I've found works very well for me, and for most people that I've helped along.  Again, while it's not the only way to hold a pistol, it is the most common way you see competitive shooters hold their guns.